Featured Titles

Featured Creators

Categories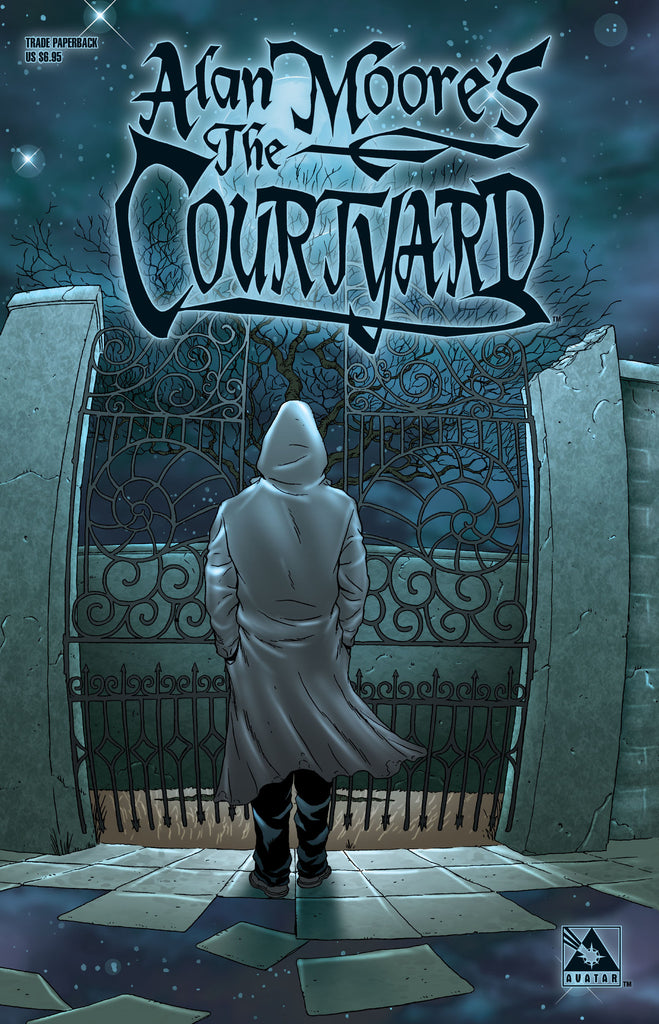 Alan Moore THE COURTYARD TPB (in color)
$10.00
Cover: Jacen Burrows
Writer: Alan Moore
Artist: Jacen Burrows
Readership: Mature Readers
Format: Full Color, 56 pages, square bound

PRODUCT DESCRIPTION: Just in time for the sequel in 2009, Alan Moore's haunting masterpiece, The Courtyard, is available in color for the first time! The most celebrated writer in the industry, Alan Moore, teams up with brilliant artist Jacen Burrows, to unleash this timeless tale of Lovecraftian psychological horror. FBI man Aldo Sax has an amazing service record with the FBI. His legendary skills at piercing together the most baffling of cases has gotten him assigned to what may be his most confusing case yet. Several murders, no, more like lethal dismemberments, from the most unlikely of suspects just don't add up. And what few leads there are, all point to The Courtyard. This special collected edition of the series features an introduction by Garth Ennis.
Release Date: Jan-01-2014