Featured Titles

Featured Creators

Categories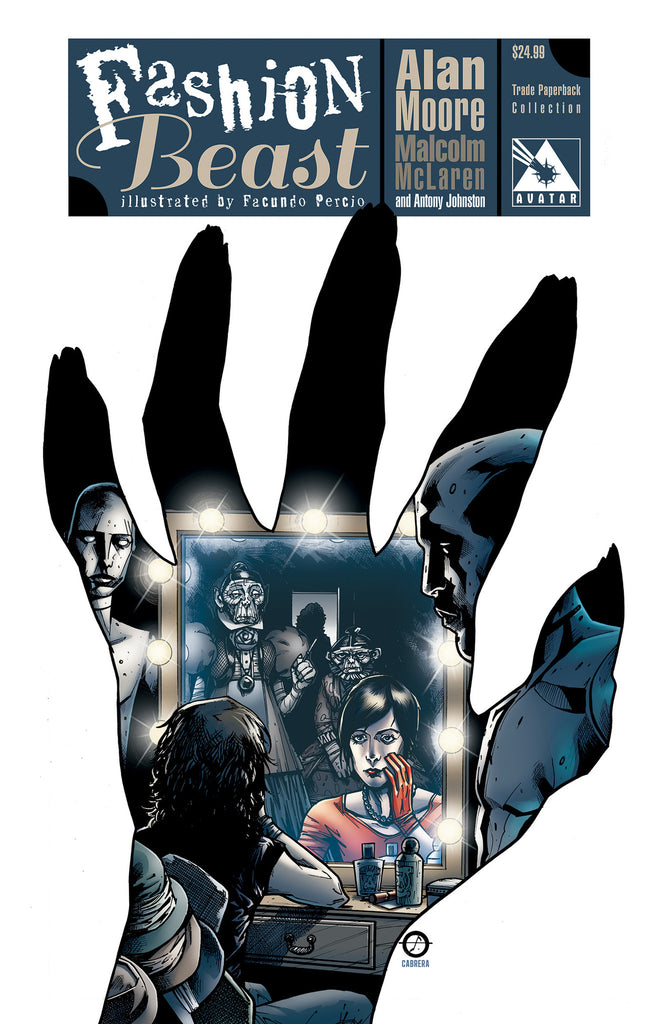 Alan Moore FASHION BEAST TPB
$24.99
Writers: Alan Moore, Malcolm McLaren, Antony Johnston
Cover & Artist: Facundo Percio
MR, Color, 256 pages
 
PRODUCT DESCRIPTION: ALAN MOORE has redefined the graphic novel with his seminal works Watchmen, V for Vendetta, From Hell, and Neonomicon are essential to any readers discovering the comic book medium. At long last, Moore's time lost masterpiece is presented in deluxe trade paperback and hardcover collections of the complete ten issue Fashion Beast series. Doll was unfulfilled in her life as a coat checker of a trendy club. But when she is fired from the job and auditions to become a "mannequin" for a reclusive designer, the life of glamour she always imagined is opened before her. She soon discovers that the house of Celestine is as dysfunctional as the clothing that define the classes of this dystopian world. This unique reimagining of Beauty and the Beast was written in 1985 alongside Alan Moore's comics masterpiece Watchmen. Beautifully illustrated by Facundo Percio (Anna Mercury) and meticulously adapted by Antony Johnston (Yuggoth Cultures), this is another must have entry in the graphic novel masterworks library by Alan Moore.
Release Date: Jan-01-2014