Featured Titles

Featured Creators

Categories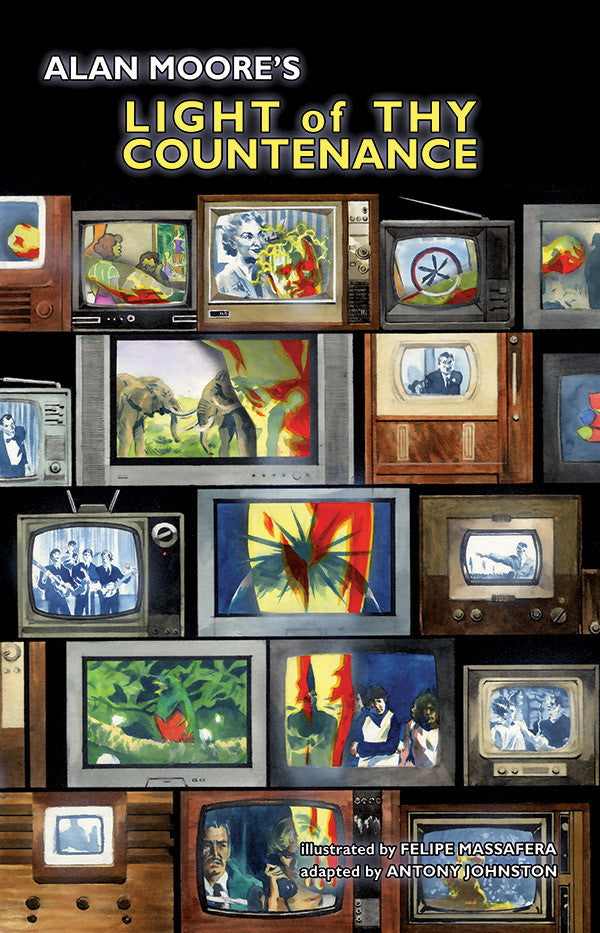 Alan Moore LIGHT OF THY COUNTENANCE Graphic Novel
$7.99
Cover: Felipe Massafera
Writer: Alan Moore
Art: Felipe Massafera
Readership: MR
Format: Full Color, 48 pages, OGN

PRODUCT DESCRIPTION: Alan Moore, master and magician of storytelling, tears back the veil of one of the most arcane of enchantments -- The Magic of Television. Part grimoire, part grim invocation of things that are all too ordinary, this beautiful 48-page novella is stunningly painted by Felipe Massafera. Maureen Cooper is not real. She is an apparition summoned to screens, into homes, into the hearts and mind of the viewing audience by Carol Livesly. But Carol Livesly is not the god that creates the illusions that capture the mind and bind the soul. She is only a servant of a higher power. A higher, hungry power, as old as the world and eternally new. As, perhaps, are we all... LIGHT OF THY COUNTENANCE, an original and breathtaking story by Alan Moore, has been adapted to graphic novella format by Antony Johnston preserving every word, and each page has been painstakingly painted by Felipe Massafera to create this comics masterpiece. Available in a standard Softcover and a limited edition Hardcover, of just 2000 copies, both with covers by Massafera.
Release Date: