Featured Titles

Featured Creators

Categories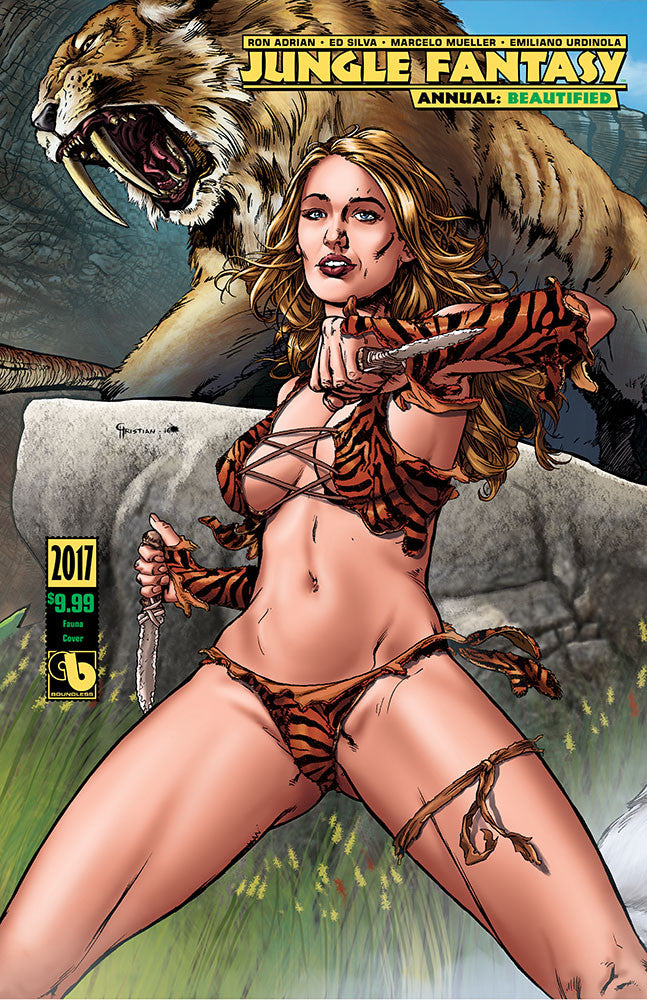 JUNGLE FANTASY: ANNUAL 2017 Beautified - Fauna
$9.99
Cover: Christian Zanier 
Art: Ron Adrian, Ed Silva, Marcelo Mueller

PRODUCT DESCRIPTION: Variant INTERIOR ARTWORK! "Beautified" is our name for variant interior artwork, with less clothes and more erotic! So the story just got more nude. Every page is different than the standard edition, not just variant covers! Beautified are a brand-new product we are trying out, but they are very expensive to create, so we could use your orders. The Jungle Fantasy Annual 2017 is the first time this has been done, Please vote with your dollars if you would like to see more. These editions have not been offered anywhere else, exclusively here! Christian Zanier has created an amazing four-part connecting cover set for this issue with Fauna, the Vixens, Ivory and Tundra! There are clothed and nude covers for each as well as ultra-limited Adult covers, that are all-new images! A total of 12 covers, three for each luscious lady. All covers are very limited, the Clothed and Nude are limited to 500 copies each and the Adult just 200 copies each!
Release Date: Apr-30-2017