Featured Titles

Featured Creators

Categories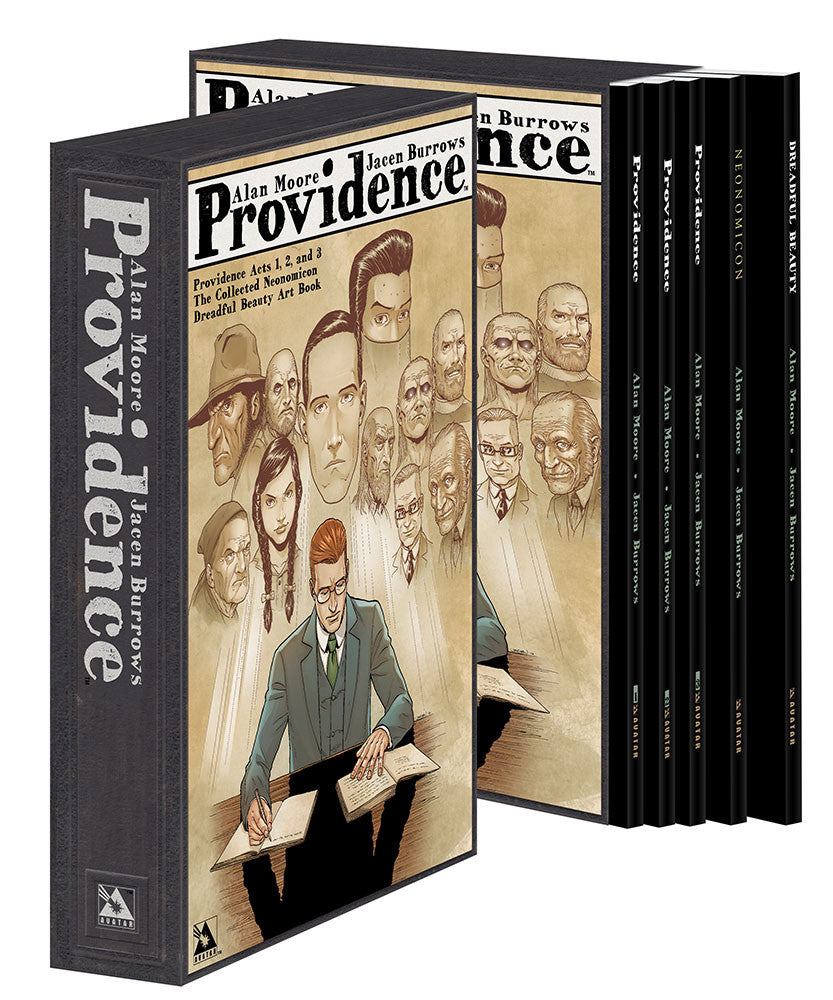 PROVIDENCE Complete Slipcase Set (5 books)
$129.00
Cover & Art: Jacen Burrows
Writer: Alan Moore
MR, Color, 5 hardcovers in a slipcase

PRODUCT DESCRIPTION: The Providence Complete Slipcase is a beautiful set of all the related works and all in hardcover editions. Neonomicon, Providence Act 1, Act 2, Act 3, and the Art of Providence are all included.  Limited to just 1000 sets!
Release Date: May-15-2018