Featured Titles

Featured Creators

Categories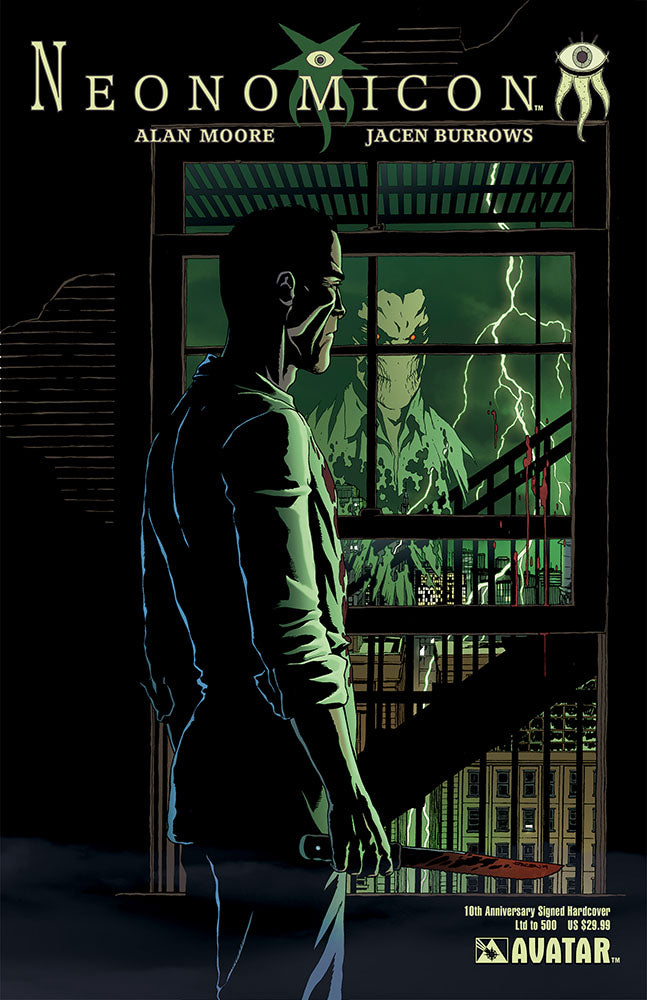 NEONOMICON 10th Anniversary Signed Hardcover
$35.00
Cover & Art: Jacen Burrows
Writer: Alan Moore
MR, Full Color, 176 pages

PRODUCT DESCRIPTION: Signed by Jacen Burrows and limited to 500 copies!
Collecting The Courtyard and Neonomicon, this epic tome has all of the stories that lead into Providence! Comic book legend Alan Moore and brilliant artist Jacen Burrows deliver a chilling tale of Lovecraftian horror! Brears and Lamper, two young and cocky FBI agents, investigate a fresh series of ritual murders somehow tied to the final undercover assignment of Aldo Sax—the once golden boy of the Bureau, now a convicted killer and inmate of a maximum security prison. From their interrogation of Sax to a related drug raid on a seedy rock club, they suspect that they are on the trail of something awful… but nothing can prepare them for the creeping insanity and unspeakable terrors that lurk in the darkness...

Release Date: Jun-21-2021