Featured Titles

Featured Creators

Categories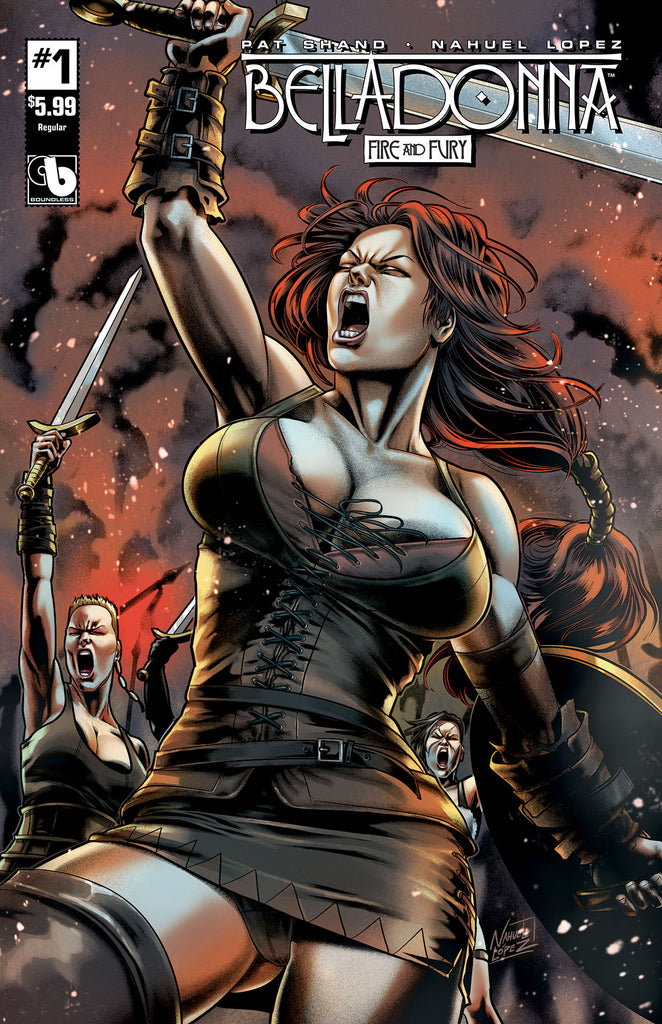 BELLADONNA: FIRE & FURY #1 - Digital Copy
$5.99
Cover: Nahuel Lopez
Writer: Pat Shand
Artist: Nahuel Lopez
MR, Color, 48 pages, ongoing monthly

PRODUCT DESCRIPTION: The Redhead Raider is back in a huge new Viking epic as Belladonna unleashes Fire & Fury! Pat Shand writes a new mythic saga as Belladonna and her shield maiden's quest for riches take them to the lush lands guarded by three elemental forces known as the Furies! Series artist Nahuel Lopez is back to draw his most luscious women and vicious battle ever! Available with these sexy covers: Regular (and nude), Viking Vixen (and nude) by Lopez - Shield Maiden (and nude) by Matt Martin - Stunning (and nude)and Killer Body (and nude) by Renato Camilo - Wraparound (and nude) by Raulo Caceres - a special set of six Nobel covers by Christian Zanier and a set of three Playtime covers by Zanier - Blood Red Leather (With red foil over White faux-leather) by Zanier - and a 50 Shades Nude by Camilo that is limited to just 50 copies!
Release Date: Dec-30-2017