Featured Titles

Featured Creators

Categories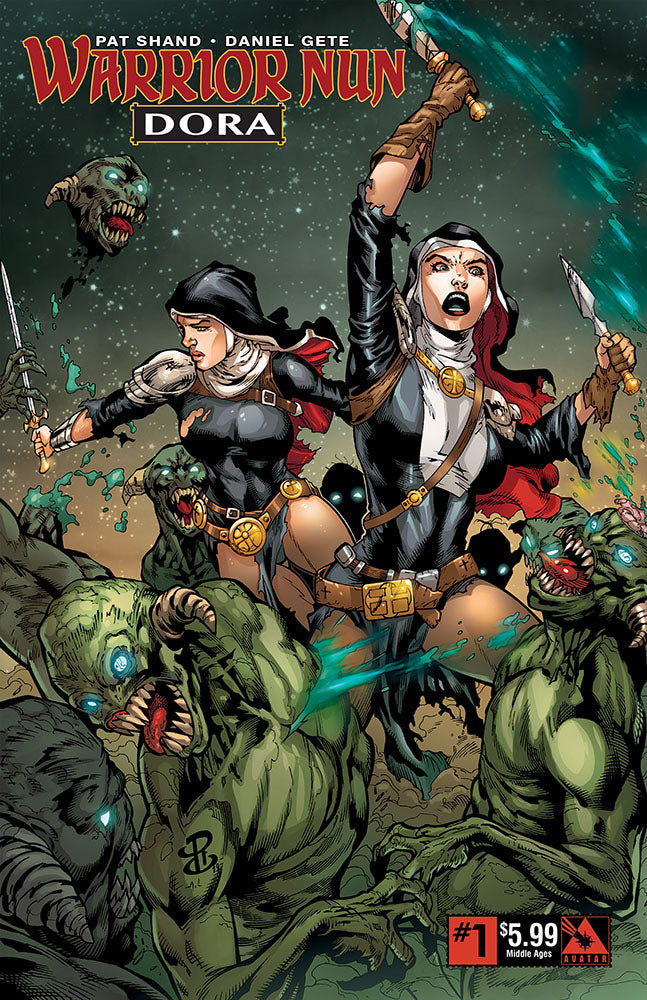 WARRIOR NUN: DORA #1 Middle Ages
$5.99
Cover: Renato Camilo
Artist: Daniel Gete - Writer: Pat Shand
Readership: All Ages
Format: 48 pp, Full Color. 1 of 3

PRODUCT DESCRIPTION: Warrior Nun, now a Netflix original series, re-launches this summer for readers of all kinds with a new Nun and new attitude! The Satanic Panic of the 80s has fallen away to a new wave of rebellious kids in rural Pennsylvania in the 1990s. Dora, a grunge-obsessed teen, is caught in the middle of what appears to be a dark ritual, and is sent away to a secret school by her devoutly religious parents. There, Dora is shocked to find a group of nuns that fight against the forces of evil – but when undead horror comes Dora's way, what will this misfit do to protect herself? Each issue has a full-length chapter of Dora, then also has a special look into the vaults to celebrate over twenty years of Warrior Nun with ultra-rare stories and art! Looking for the next big thing? Have faith in Warrior Nun!
Regular and Wraparound covers by series artist Daniel Gete and featuring covers showcasing all-new Warrior Nuns through the ages that weave into the tapestry of this sacred order. Timeless and Battle Ready by Christian Zanier, Unleashed and Middle Ages by Renato Camilo, Viking Age and World War II by Nahuel Lopez, Feudal Japan and Napoleonic Era by Gabriel Andrade, Victorian Era by Emiliano Urdinola and a special Crimson Nun Leather by Brian Denham!

Release Date: Oct-01-2019