Featured Titles

Featured Creators

Categories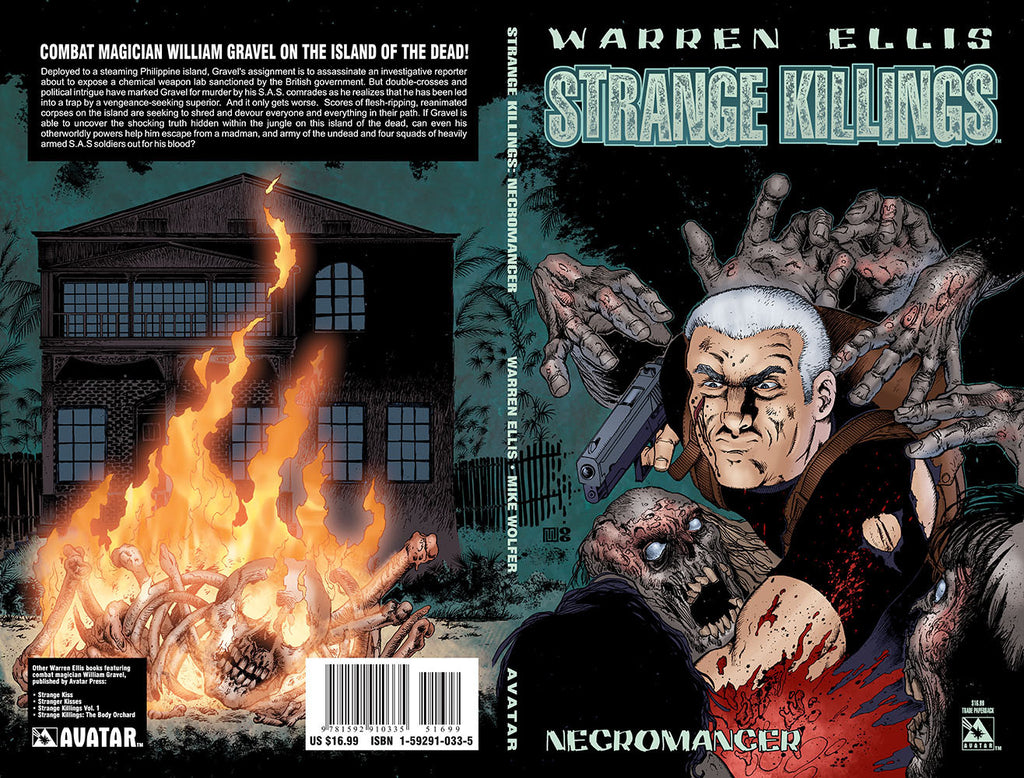 Warren Ellis STRANGE KILLINGS: NECROMANCER TPB
$16.99
Cover: Mike Wolfer
Writer: Warren Ellis, Mike Wolfer
Artwork: Mike Wolfer
Readership: Mature Readers
Format: B&W, 144 pages, square bound

PRODUCT DESCRIPTION: Finally, all six issues of the zombie epic Necromancer collected into one volume! Warren Ellis' cult hit STRANGE KILLINGS is back with "combat magician" William Gravel's most gut-wrenching mission yet! Deployed to a steaming Philippine island, Gravel's assignment is to assassinate an investigative reporter about to expose a chemical weapon lab sanctioned by the British government. But double-crosses and political intrigue have marked Gravel for murder by his S.A.S.? comrades as he realizes that he has been led into a trap by a vengeance-seeking superior. And it only gets worse. There're zombies: Scores of flesh-ripping, reanimated corpses seeking to shred and devour everyone and everything in their path. If Gravel is able to uncover the shocking truth hidden within the jungle on this island of the dead, can even his otherworldly powers help him escape from a madman, and army of the undead and four squads of heavily armed S.A.S soldiers out for his blood?
Release Date: Jan-01-2014