Featured Titles

Featured Creators

Categories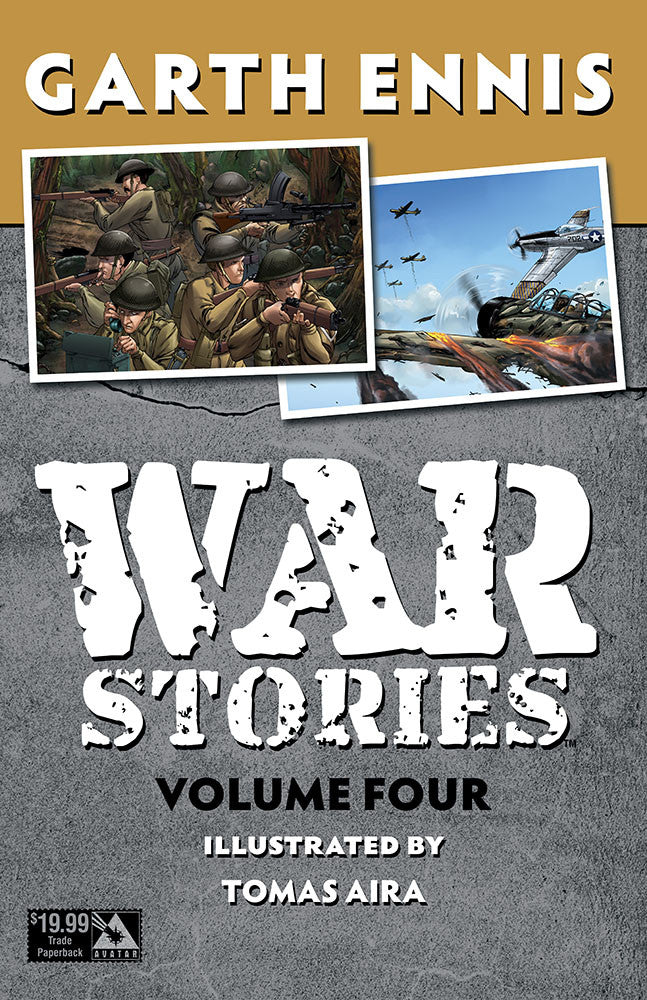 WAR STORIES VOL 4 TPB
$19.99
Cover & Art: Thomas Aria
Writer: Garth Ennis
MR, Color, 144 pages

PRODUCT DESCRIPTION: Garth Ennis' visionary series reaches deep into the recesses of history and finds the most spine chilling tales of conflict and war throughout the modern era. This new volume delivers powerful stories that illustrate the horror and humanity within the violence and misery. In this tome are two stories written by Ennis and illustrated by Thomas Aria including: Our Wild Geese Go: "T'was England bade our wild geese go, that small nations would be free..." In the Second World War, any Irishman wanting to fight the Nazis had to join the British army- the Republic of Ireland having declared neutrality when the war began. Now, a small unit of Irish soldiers join the advance into Germany- where the going is rough and the enemy nowhere near surrender. And old tensions remain from Ireland's own struggle for independence, as well as the bloody civil war that followed. The Tokyo Club: How do you join The Tokyo Club? Simple. You climb into your single seat, single engine fighter- loaded with fuel and ammunition- and fly 700 miles across the open Pacific until you reach the mainland of Japan. There you fight off any enemy aircraft attempting to hit the American bombers you're escorting to their targets. Still alive? Now comes the fun part. You fly another 700 miles back home to your airstrip on Iwo Jima, fuel running lower and lower, nothing but ocean for miles around. Any battle damage you've suffered will reduce your chances even further. Make it back and you're in the club. And more good news: you get to do it all again tomorrow. This volume collects War Stories #10 - 15 of the ongoing comic book series.
Release Date: Apr-30-2016