Featured Titles

Featured Creators

Categories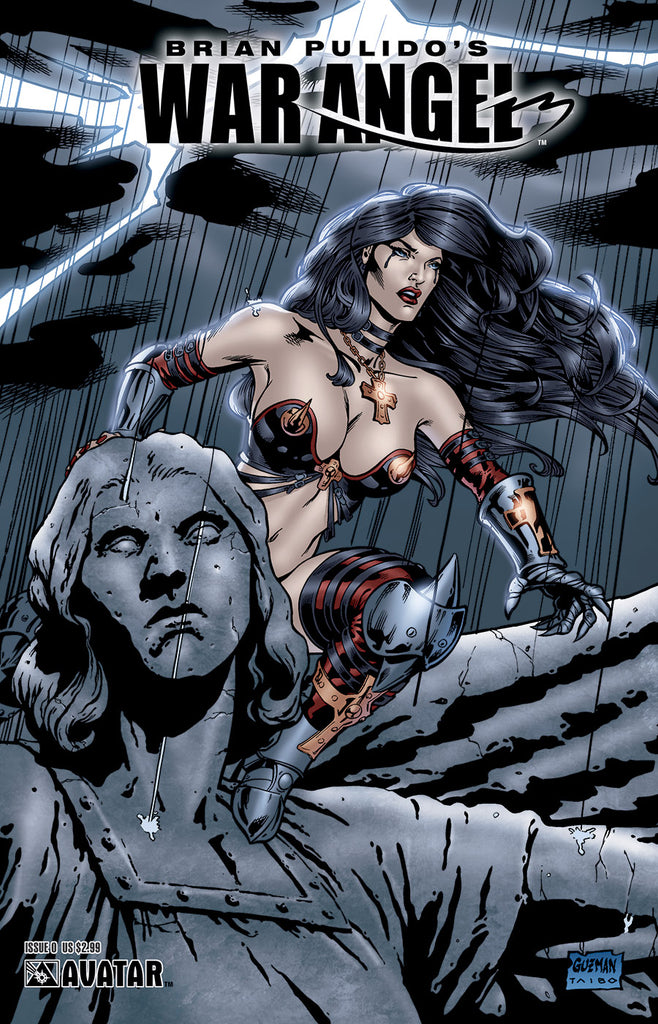 WAR ANGEL #0
$2.99
Cover: Gabriel Guzman
Writer: Brian Pulido
Artist: Elvis Moura
Readership: MR
Format: B&W, 16 pages

PRODUCT DESCRIPTION: Brian Pulido's epic, over-the-top, ultra-violent, nightmare continues! War Angel was cast out of Heaven and is now an amoral assassin for hire. Learn the shocking truth behind War Angel's role in the world's demise as she faces the all out, angelic heroics of Serapiel of the Seraphim. Could the rumors be true? Did War Angel trigger the war to end all wars, God War? Pulido's sexy cocktail of bad girl / horror / anti-heroic mayhem is sure to deliver what his fans have been demanding! This book is available with a Regular, Wraparound, and Premium cover by Lady Death series artist Gabriel Guzman, Ryp cover by Juan Jose Ryp, Amorim by Di Amorim, and HDR by Daniel HDR.
Release Date: Jan-01-2014