Featured Titles

Featured Creators

Categories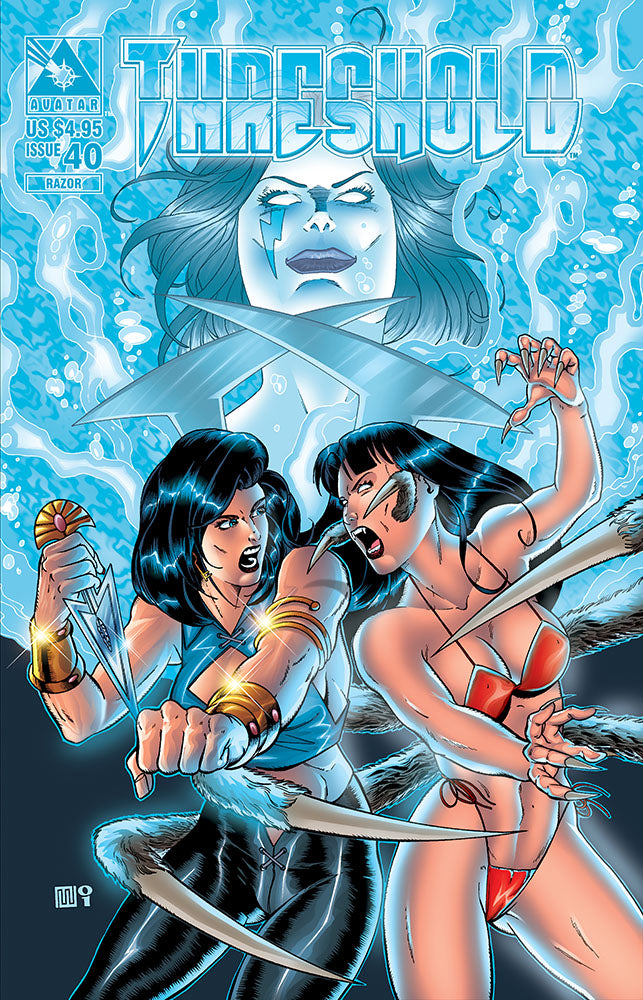 Threshold #40 - Razor Cover
$10.00
THRESHOLD #40 - RAZOR cover
Retail Price: $4.95 US
Artists: Mike Wolfer, Tim Seeley, Bill Maus
Writers: Mike Wolfer, Robert Lugibihl, Bill Maus
Readership: Mature Readers
Readership: Mature Readers
Format: B&W, 48 pages, monthly series

PRODUCT DESCRIPTION: Mike Wolfer's Razor opus continues in this scorching second chapter. As Pandora gets sucked into the mix, investigating a bizarre robbery, she gets tangled up in Widow's web yet again! All the while Razor is transforming into... Emma's worst fear! Tim Seeley continues on the art for the second chapter of writer Robert Lugibihl's Lookers tale of a rouge Yakuza assassin who has embarassed both the girls one time to many! Rounding out the issue is penultimate Nira X story, and one of the classic Cyberangels dies! See for yourself why Threshold is the longest running American anthology, because it's the best indy talent on the coolest stories!
Release Date: Jan-01-2014