Featured Titles

Featured Creators

Categories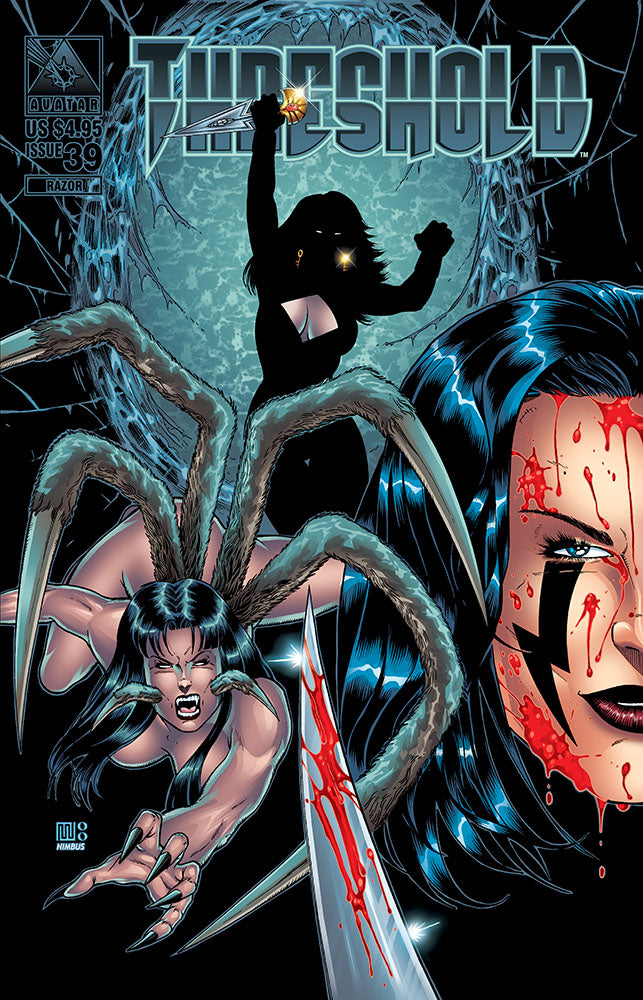 Threshold #39 - Razor Cover
$10.00
THRESHOLD #39 - RAZOR cover
Retail Price: $4.95 US
Cover: Mike Wolfer
Artists: Mike Wolfer, Tim Seeley, Bill Maus
Readership: Mature Readers
Format: B&W, 48 pages, monthly series

PRODUCT DESCRIPTION: Threshold kicks into high gear with the start of Mike Wolfer's new Razor opus! This multi- month event will see Razor unleashed as never before and bring her into conflict with some of her classic foes as well as new ones! This issue also sees the start of a new Lookers story by Robert Lugibihl and artwork by impressive newcomer Tim Seeley. Bill Maus finally returns to these pages with Nira X and the long-awaited conclusion of the History story. See for yourself why Threshold is the longest running American anthology, because it kicks ass!
Release Date: Jan-01-2014