Featured Titles

Featured Creators

Categories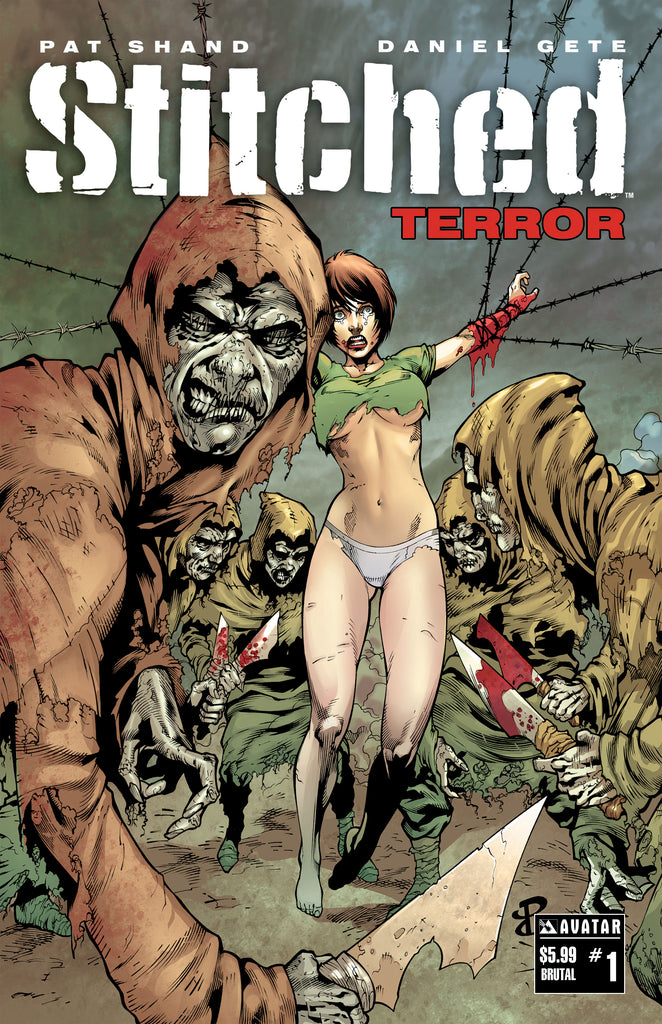 STITCHED: TERROR #1 Brutal
$5.99
Cover: Renato Camilo
Writer: Pat Shand
Art: Daniel Gete
MR, Color, 48 pages, monthly

PRODUCT DESCRIPTION: The undead horror returns, and now unleashed in America in double-sized issues! Sheriff Kat Noble keeps the peace on a quiet border town. But as young girls start to go missing, she's pulled into a supernatural slaughterhouse and stumbles into the makings of the ultimate terror plot – Stitched loose in the streets of the USA! Pat Shand and Daniel (Uber) Gete make America scared again! Available with all-star cover art: Regular by Nahuel Lopez, Wraparound by Raulo Caceres, Gore by Matt Martin, Brutal and POV by Renato Camilo, Lurking by Christian Zanier , and topped off with Fifty Shades Intense, and Fifty Shades Torture covers by Camilo, each limited to 50 copies!
Release Date: Jun-15-2019