Featured Titles

Featured Creators

Categories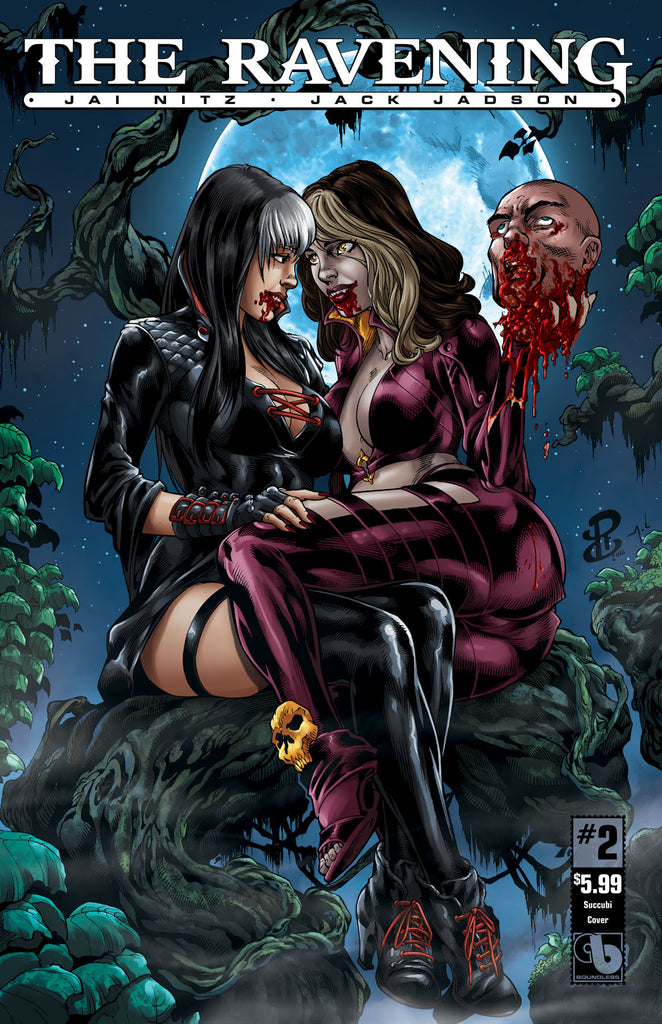 RAVENING #2 Succubi
$5.99
Cover: Renato Camilo
Writer: Jai Nitz
Art: Jack Jadson
MR, Color, 48 pages

PRODUCT DESCRIPTION: The smash-hit relaunch continues as Corrie and Izzy face one threat after another while they try to survive their new marriage! It's a seductively sexy look at a new kind of underworld now living in the shadows. To top it off, we include one of the very first Ravening stories from 1997, in color for the first time, as well as a cover gallery of some of the classic covers of the past!

Boundless delivers a host of sexy stunning covers with this issue including a Regular Cover by Christian Zanier, Wraparound and Temptation Covers by Raulo Caceres, Goth Deco Cover by Gabriel Andrade, and a Succubi Cover by Renato Camilo. Plus an array of super limited covers for the collector including an Alluring Century Set (limited to 100 sets) by Matt Martin and Costume Change Set (limited to 250 sets) by Christian Zanier. And for the erotic art collectors, there is an Adult, Adult Extreme, & Nude Cover by Christian Zanier, Wraparound Nude Cover by Raulo Caceres, and Succubi Nude Cover by Renato Camilo!
Release Date: Aug-20-2016