Featured Titles

Featured Creators

Categories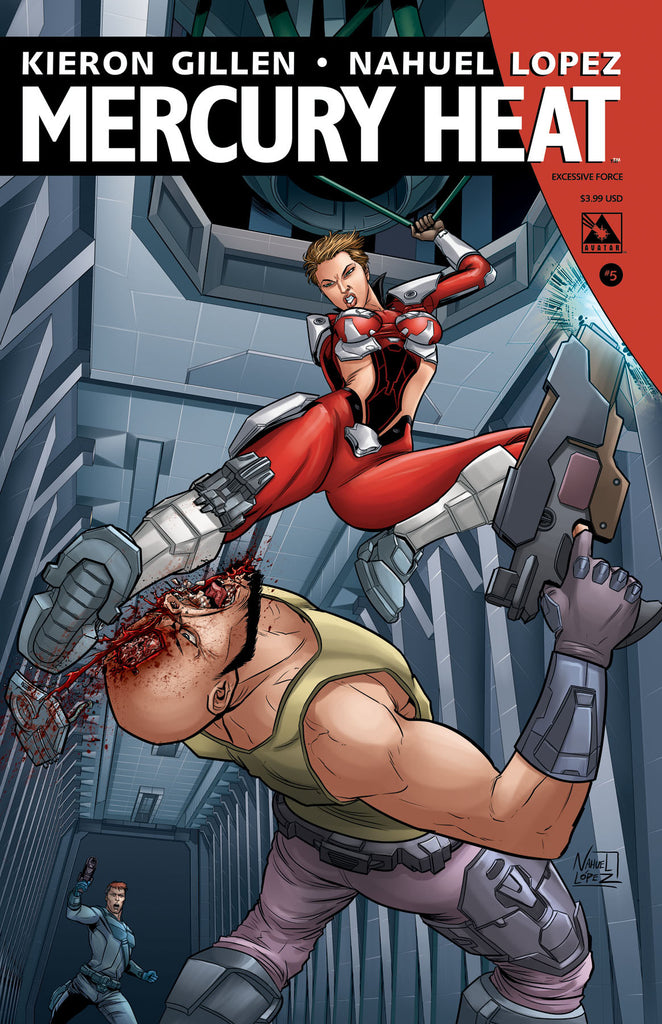 MERCURY HEAT #5 Excessive Force
$3.99
Writer: Kieron Gillen
Cover and Art: Nahuel Lopez
MR, Color, 32 pages, ongoing

PRODUCT DESCRIPTION: Civilization on Mercury has become a mobile frontier town with all the lawless criminal elements of the old west. No one wants the duty of policing the violent miners and cyborgs that populate the territory. No one except Luisa who has dreamed of being a police officer since she was young. But this cop isn't your regular law enforcement agent. She's a hardnosed fighter who pulls no punches in Kieron Gillen's original sci-fi epic! Available with Regular, Wraparound, Art Nouveau, Excessive Force, and a special Interstellar Incentive Cover by Nahuel Lopez.
Release Date: Nov-15-2015