Featured Titles

Featured Creators

Categories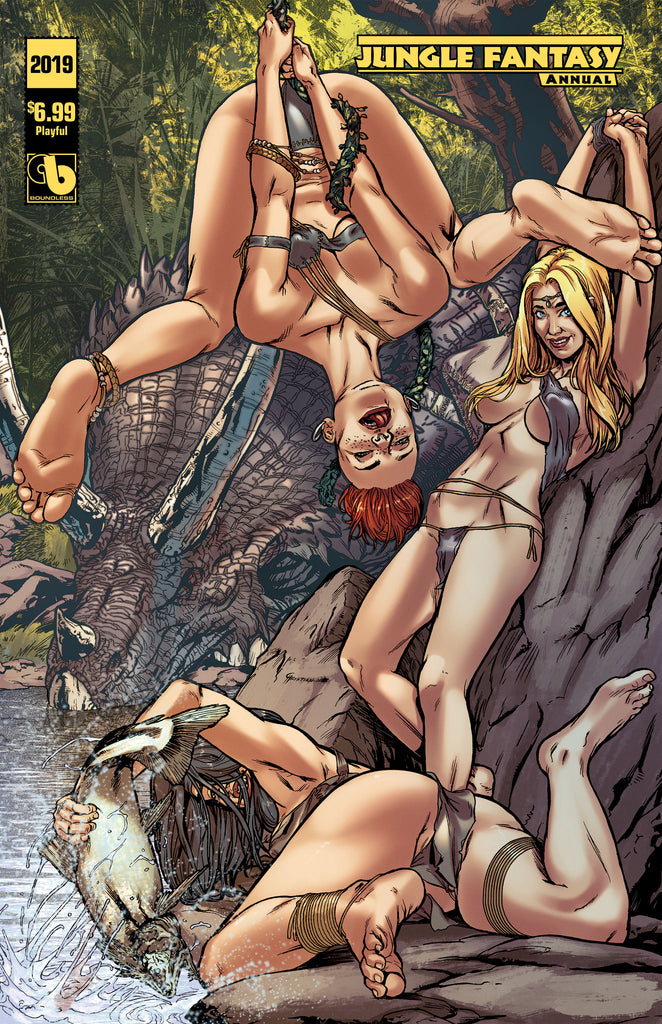 JUNGLE FANTASY ANNUAL 2019 Playful
$6.99
Cover: Christian Zanier
Artists: Christian Zanier, Nahuel Lopez, Emiliano Urdinola
MR, Color, 64 pages

PRODUCT DESCRIPTION: It's all-new, super-sized, jungle goodness unleashed! This 64 page epic tome features three new stories! Azalea set out on her quest to find a downed ship at the end of JFan Secrets, and it leads her to unexplored lands! The fan-favorite Vixens return in a story and this is the first appearance of Tri-Sara by Zanier! Three clone sisters named Sara, never meant to escape into the wild, and they share a special bond. Super-star artists on the stories, as well as these sexy covers: by Christian Zanier (also Nude & Adult on each) + Regular + Tri-Sara Wraparound + Playful + Ripped +Sultry + Luscious + Brutal Adult (& Extreme & Abused). Renato Camilo (also Nude on each) +Battle Babes + Azalea + Natural Beauty + Vixens + special set of ten Century covers. Also, Vixens Wrap (& Nude) by Raulo Caceres – Painted (& Nude) by Joao Silvera – Stunners (& Nude) by Ron Adrian – Vixens Rio Nude by Al Rio.
Release Date: Jul-31-2019