Featured Titles

Featured Creators

Categories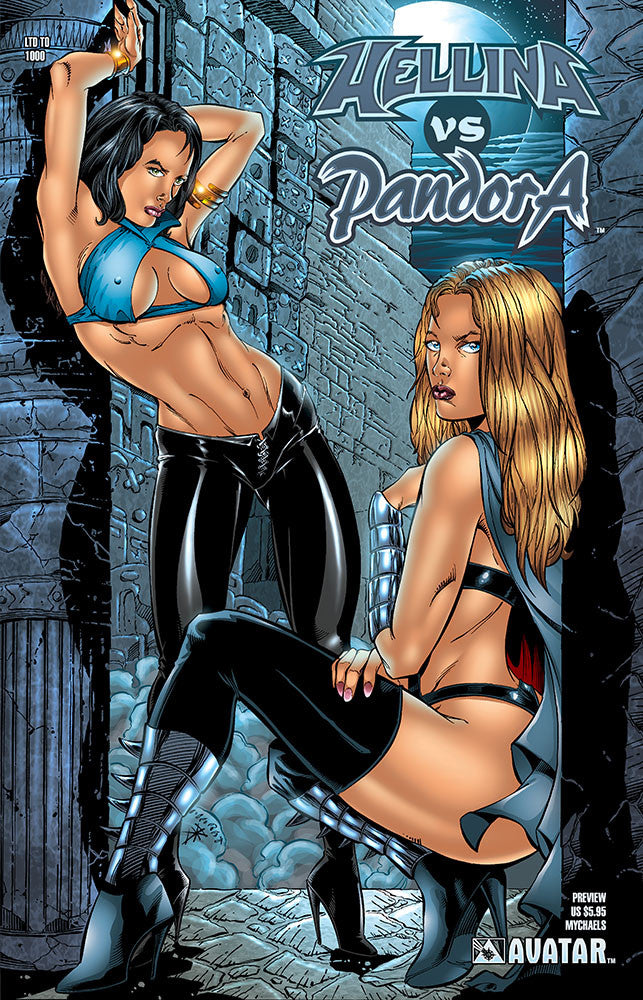 HELLINA vs PANDORA Preview Mychaels
$7.00
HELLINA vs PANDORA Preview Mychaels
Cover: Marat Mychaels
Story: Doug Miers
Art: Rafa Lopez
Readership: Mature Readers
Format: B&W, 16 pages, monthly

PRODUCT DESCRIPTION: Don't miss this sexy exclusive Marat Mychaels cover! The battle for all of Hell and Earth starts right here! Avatar's greatest female warriors get sucked into the biggest conflict ever, one for control of Hell itself! This special preview looks behind-the-scenes at the art in the making. The brawl to end it all starts this winter with a full length mini series, don't miss it! This special edition is limited to just 1000 copies.
Release Date: Jan-01-2014