Featured Titles

Featured Creators

Categories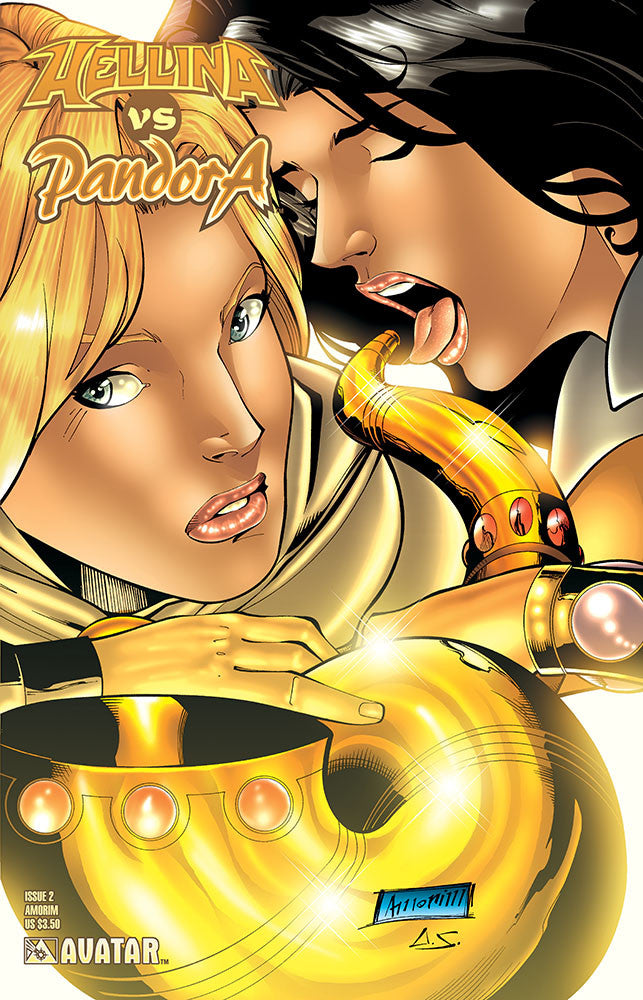 HELLINA vs PANDORA #2
$11.00
HELLINA vs PANDORA #2
Cover: Di Amorim
Story: Doug Miers
Art: Di Amorim
Readership: Mature Readers
Format: color, 32 pages, monthly 2 of 3

PRODUCT DESCRIPTION: The ultimate bad-girl catfight is here, with all of Hell at stake! The demonic forces of Hell have collided into the largest battle the world has ever seen. Hellina leads a fresh army of tens of thousands into an assault on the forces of Scythe, who has found an unexpected ally in Pandora. As the battle is engaged, Pandora meets Hellina for a final reckoning. But Pandora finds herself mysteriously attracted to Hellina, even in this most inappropriate of times. What magic is this? With an epic story from regular Hellina scribe Doug Miers and art by sensational newcomer Di Amorim, this series is certain to please any fans of battling babe action! The brawl to end it all continues right here, don't miss it!
Release Date: Jan-01-2014