Featured Titles

Featured Creators

Categories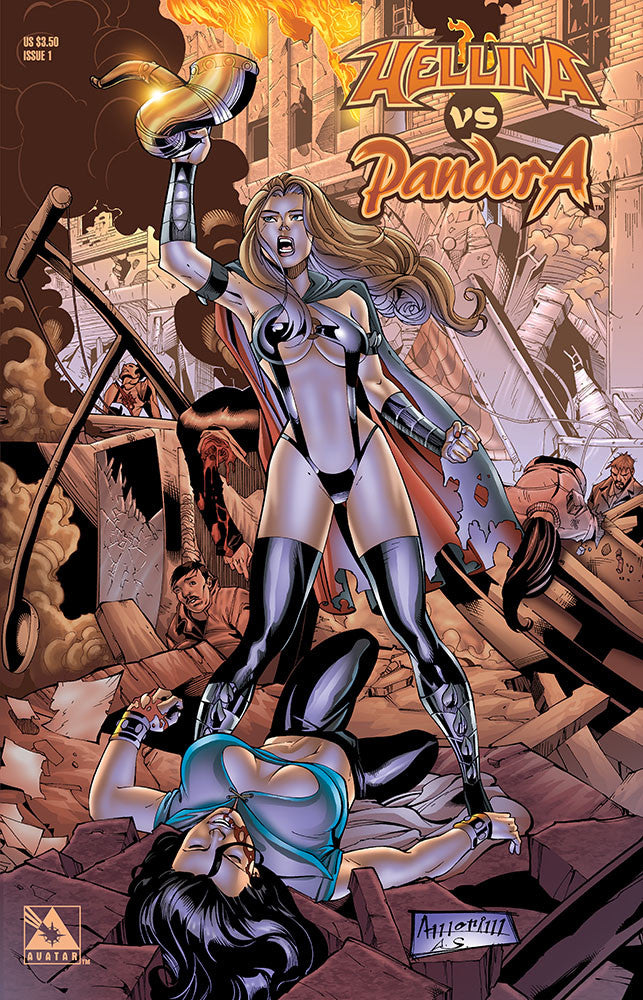 HELLINA vs PANDORA #1
$11.00
HELLINA vs PANDORA #1
Cover: Di Amorim
Story: Doug Miers
Art: Di Amorim
Readership: Mature Readers
Format: color, 32 pages, monthly 1 of 3

PRODUCT DESCRIPTION: The ultimate bad-girl catfight is here, with all of Hell at stake! The forces of Hell are at war, and a powerful artifact, the Seventh Horn, could decide the fate of the underworld. But Hellina has to first get it from Pandora, who isn't keen on letting go of something that could kill all of humanity! This series pits these Avatar goddesses against each other as they end up leading huge forces of demons into battle, this time with all of life hanging in the balance. With an epic story from regular Hellina scribe Doug Miers and art by sensational newcomer Di Amorim, this series is certain to please any fans of battling babe action! The brawl to end it all continues right here, don't miss it!
Release Date: Jan-01-2014