Featured Titles

Featured Creators

Categories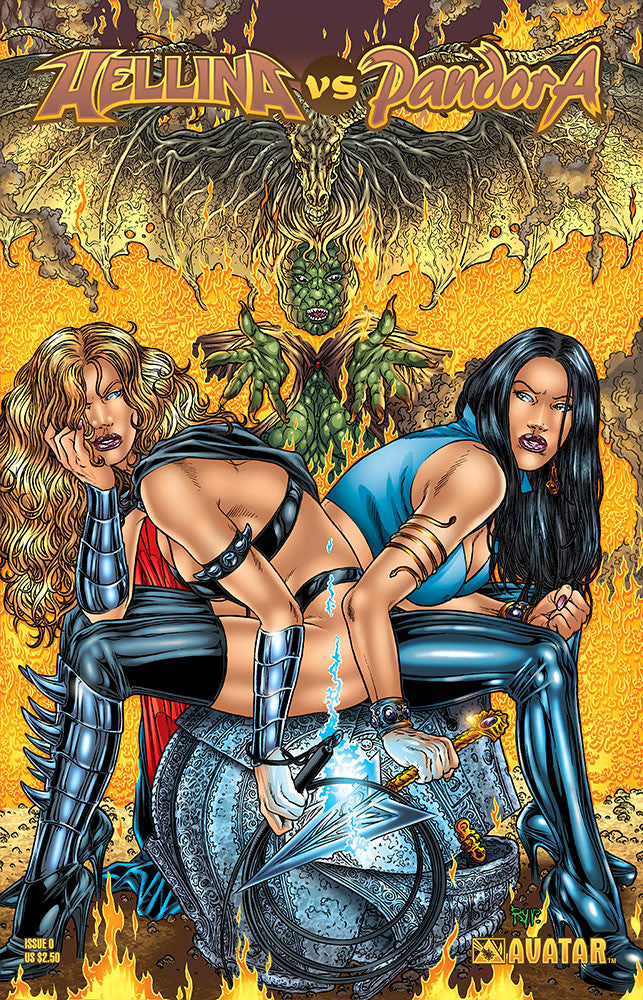 HELLINA vs PANDORA #0
$11.00
HELLINA vs PANDORA #0
Cover: Juan Jose Ryp
Story: Doug Miers
Art: Rafa Lopez
Readership: Mature Readers
Format: B&W, 16 pages, monthly 0 of 2

PRODUCT DESCRIPTION: The catfight battle for all of Hell and Earth starts right here! Avatar's greatest female warriors get sucked into the biggest conflict ever, one for control of Hell itself! Scythe has set her sites on unifying all of Hell under one ruler, but that will prove no easy task with Hellina against her. When one of Pandora's most powerful artifacts is stolen, she is thrust into the fray as well, to face off with Hellina and the legions of Hell. With an epic story from regular Hellina scribe Doug Miers and art by sensational newcomer Rafa Lopez, this series is certain to please any fans of battling babe action! The brawl to end it all starts right here, don't miss it!
Release Date: Jan-01-2014