Featured Titles

Featured Creators

Categories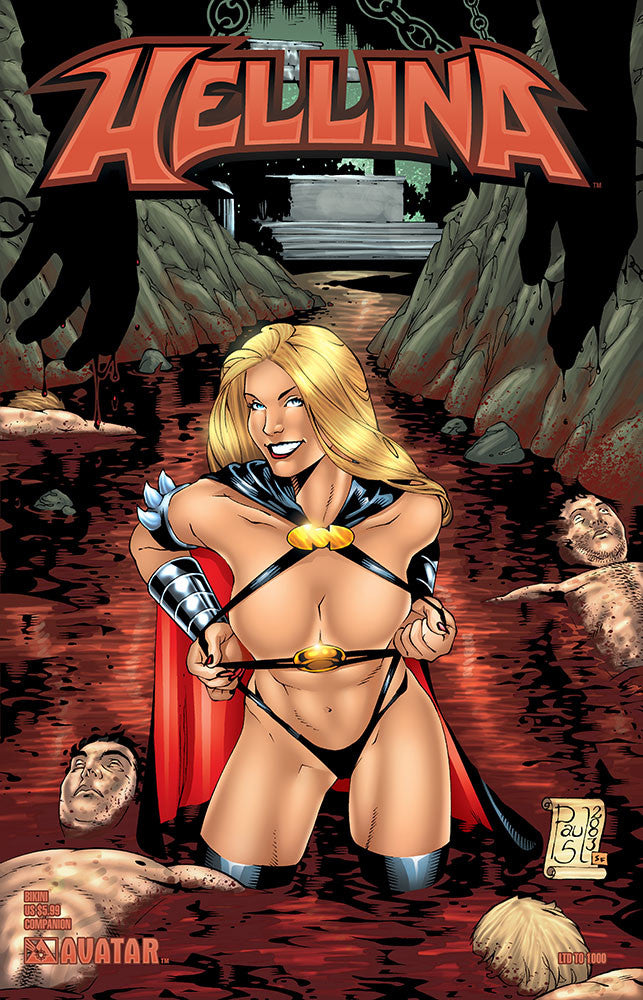 HELLINA COMPANION Bikini
$8.00
HELLINA COMPANION Bikini
Cover: Paulo Sequiera
Story: Doug Miers
Art: Juan Jose Ryp, Loren Hernandez
Readership: Mature Readers
Format: B&W, 16 pp

PRODUCT DESCRIPTION: Hot new artist Paulo unveils this sexy new cover! This special Companion book lays out all the mysteries of Hellina! Sandra Lords is a troubled girl, with the powers of Hell at the disposal of her other personality, Hellina! From her friends and foes, to her powers and weaknesses, we cover it all with lots of new art and an exclusive new short story. Limited to 1000 copies.
Release Date: Jan-01-2014