Featured Titles

Featured Creators

Categories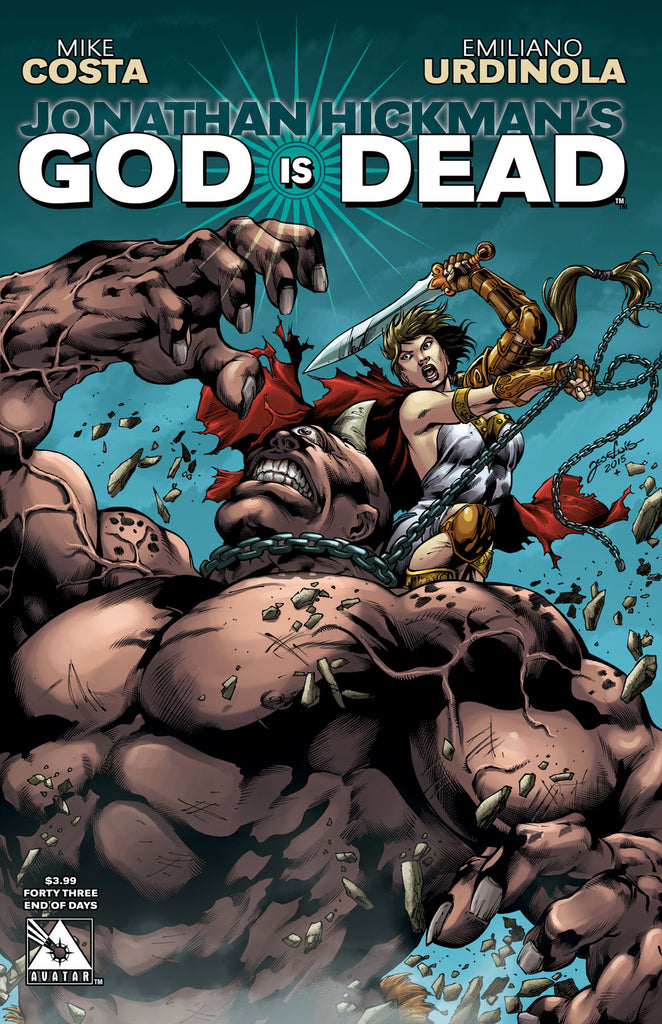 GOD IS DEAD #43 End of Days
$3.99
Cover: Jose Luis
Writer: Mike Costa
Art: Emiliano Urdinola
MR, Color, 32 pages, monthly

PRODUCT DESCRIPTION: The epic return of the gods has come and what happens in the wake of divine re-entry in the lives of mortals is unforgettable! At first it was a trickle as some divine outliers found their way to Earth, but now the floodgates are open and the world is once again tossed about like a ship on the ocean. The last time the gods brought about the destruction of everything…will history repeat itself? Available with Regular Cover by Jacen Burrows, Enchanting by Christian Zanier, End of Days by Jose Luis, Iconic Cover by Juan Frigeri, a Carnage Wraparound Cover by German Nobile, and a special Gilded Incentive Cover also by Frigeri.
Release Date: Oct-21-2015