Featured Titles

Featured Creators

Categories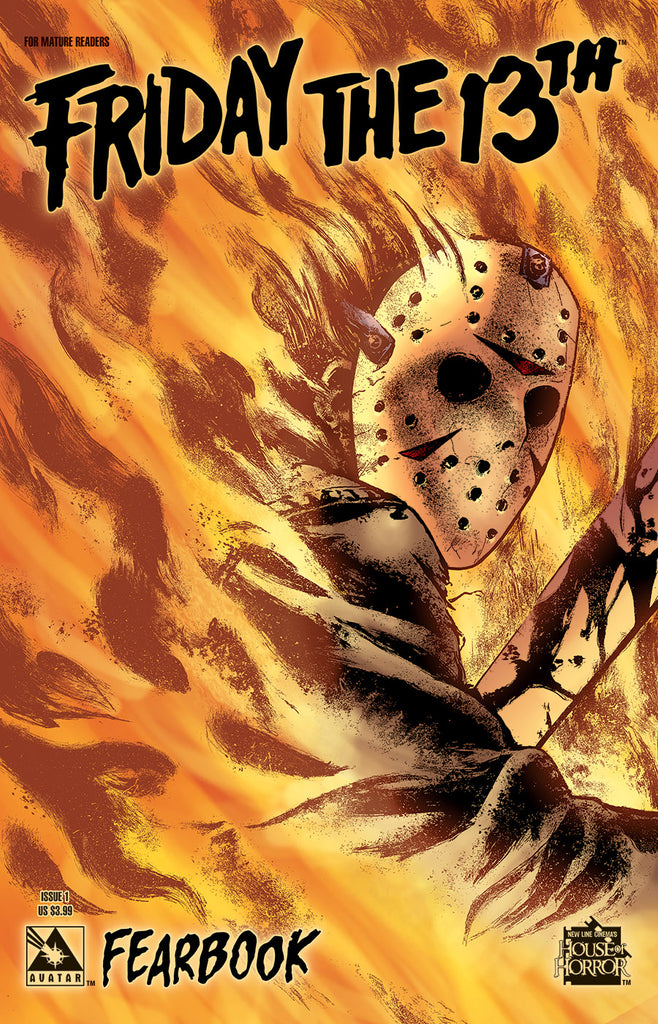 FRIDAY THE 13TH: Fearbook #1
$6.00
FRIDAY THE 13TH: Fearbook #1
Cover: Sebastian Fiumara
Writer: Mike Wolfer
Art: Sebastian Fiumara
Readership: MR
Format: Full Color, 32 pages

PRODUCT DESCRIPTION: Fan-favorite Mike Wolfer teams up with Sebastian (Jason X) Fiumara for an all-new tale of murder and mayhem! They failed to heed the warnings of the Curse Of Camp Blood and now they must pay! Lured into a high-tech trap set by the Trent Organization, Jason Voorhees was to become a billion-dollar lab rat, the secrets of his immortality ripped from his undead body. But after evading capture and dealing gut-wrenching death to those who would imprison him, Jason takes the battle to Trent's Crystal Lake headquarters and nothing will stop his gore-drenched rampage! The only teen-aged survivor of the previous night's BLOODBATH is now in the hands of the Organization... And is also the target of Jason's trail of destruction. Can Violet, "The One That Got Away," ever, truly escape the fury of the maniacal mass-murderer? Several horrific covers available including the Regular, and Gore, by interior artist Sebastian Fiumara, a Wraparound and Terror by Juan Jose Ryp, a Body Count by Richard Ortiz and a special leather cover by Fiumara limited to just 900 copies!

Release Date: Jan-01-2014