Featured Titles

Featured Creators

Categories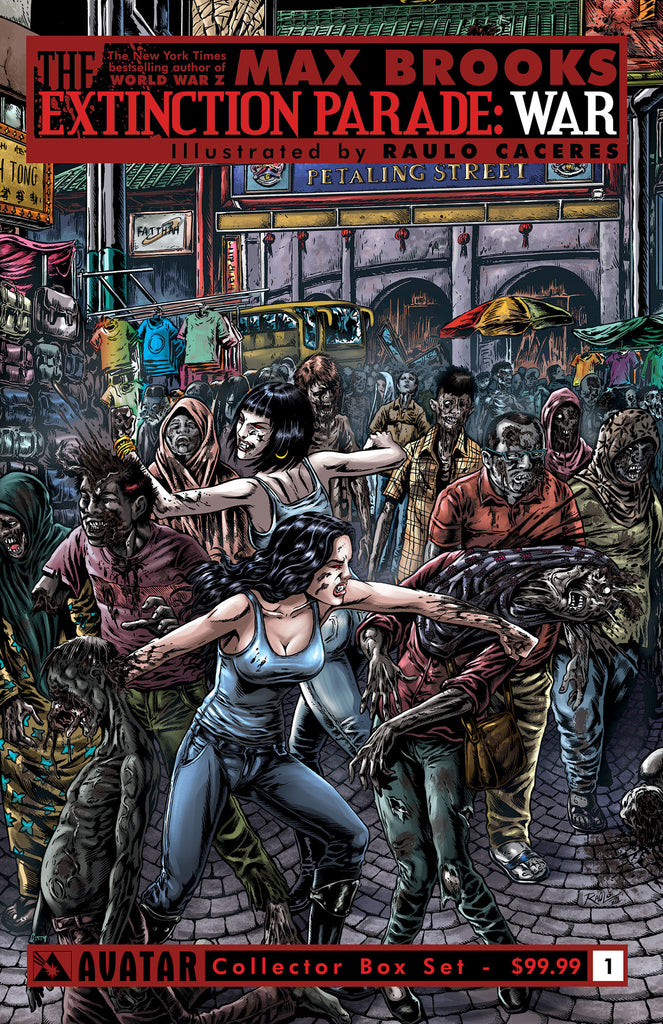 EXTINCTION PARADE: WAR #1 Deluxe Collector Set
$99.99
Writer:  Max Brooks
Cover & Art: Raulo Caceres
MR, Color, Collected boxed set
PRODUCT DESCRIPTION:  With almost $200 worth of product, this is a real value at $99.99!  This Deluxe set is everything  a collector could want all bundled into one giant box!  Check out the incredible contents:
- All three Extinction Parade: War #1 covers, the Leather cover, and the two Retailer Incentive covers !
- A special Platinum Leather #1 cover - that you can only get in this set!
- A giant 24 x 36 Extinction Parade poster - signed by Max Brooks!
- Five amazing 11 x 17 Extinction Parade Art Prints!  These are all new images by Raulo Caceres!
- Limited to a tiny 400 sets, these are sure to go fast!  
Release Date: Jul-25-2014