Featured Titles

Featured Creators

Categories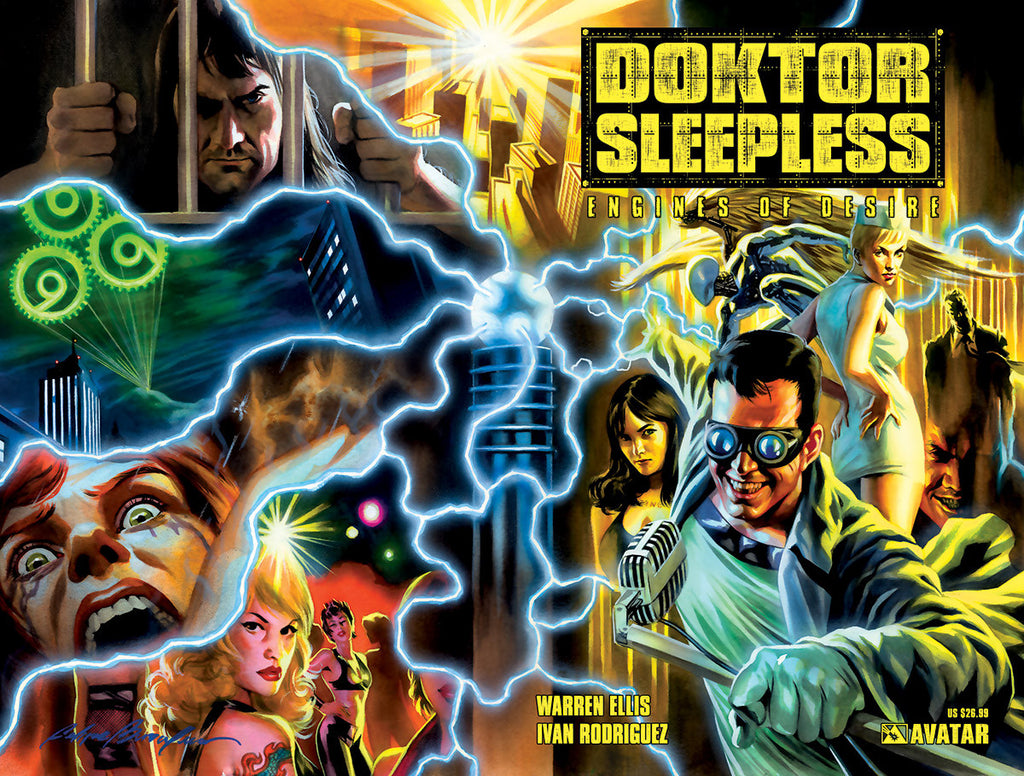 DOKTOR SLEEPLESS Vol 1: Engines of Desire TPB
$26.99
Cover: Felipe Massafera
Story: Warren Ellis
Art: Ivan Rodriguez
Readership: Mature Readers
Format: Full color, 216 pages, square bound

PRODUCT DESCRIPTION: The revolutionary first eight issues of Warren Ellis' satirical-political science fiction novel are collected in this deluxe trade paperback. It all begins with a simple question: Where is the Future We Were Promised? But the man asking the question is not going to be content until he's taken apart the very city of Heavenside to find the answer. Doktor Sleepless and his sultry and murderous Nurse are broadcasting nonstop intrigue to a city populated with beautiful Shrieky Girls, angry Grinders, corrupt police, and the Doktor's old flame Sing Watson, perhaps the only person who really knows how dangerous things are about to get. This collection is the first complete story arc of this ongoing opus by Warren Ellis, and it's an essential source for the questions, motivations and clues that continue to unfold in the new season. You may not have your jetpack, but the good Doktor has just the prescription you've been looking for! Also available as a Hardcover edition with an all-new cover by master painter Felipe Massafera that is limited to just 2000 copies!
Release Date: Jan-01-2014