Featured Titles

Featured Creators

Categories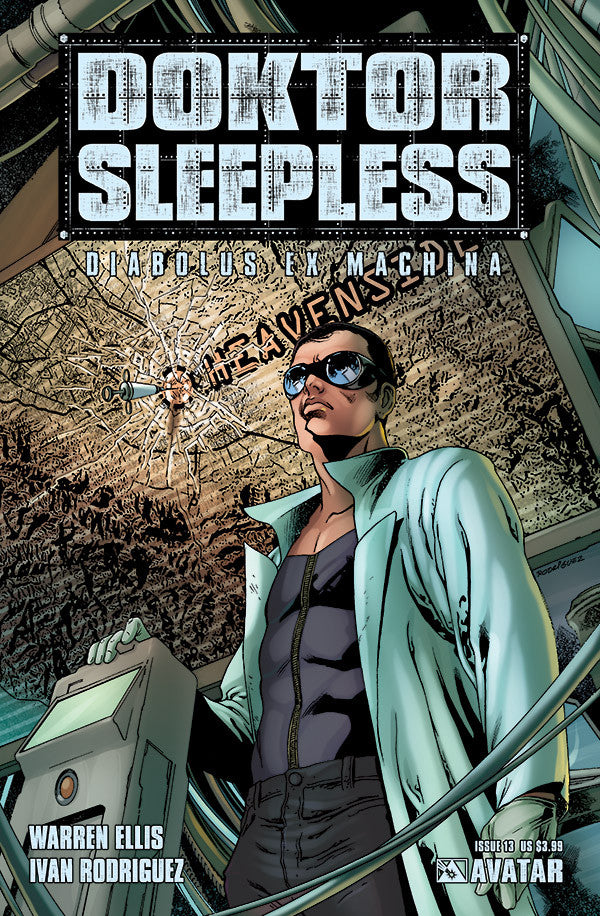 DOKTOR SLEEPLESS #13
$3.99
Cover: Ivan Rodriguez
Writer: Warren Ellis
Art: Ivan Rodriguez
Readership: MR
Format: Full Color, 32 pages, monthly

PRODUCT DESCRIPTION: People are hunting Doktor Sleepless.? There's a journalist on the streets trying to unpick his skein of lies and half-truths. There's a killer on the streets who wants to save the world from him.? There's an old colleague with a gun who wants to ask him some questions.? There's Grinders waiting for him to tell them what to do, there are people wondering why their city seems to be falling apart around them and looking for someone to blame... and no-one's seen Doktor Sleepless in weeks.? Police Commissioner Preston Stoker, watching his city burn, has to wonder -- what is the mad scientist out to destroy everything planning now? Warren Ellis' on-going satirical-political science fiction novel continues its decent into madness. The issue is available with a regular cover by series artist Ivan Rodriguez, or wraparound cover by Raulo Caceres, and also a rare Future Warning Sign cover.
Release Date: Jan-01-2014