Featured Titles

Featured Creators

Categories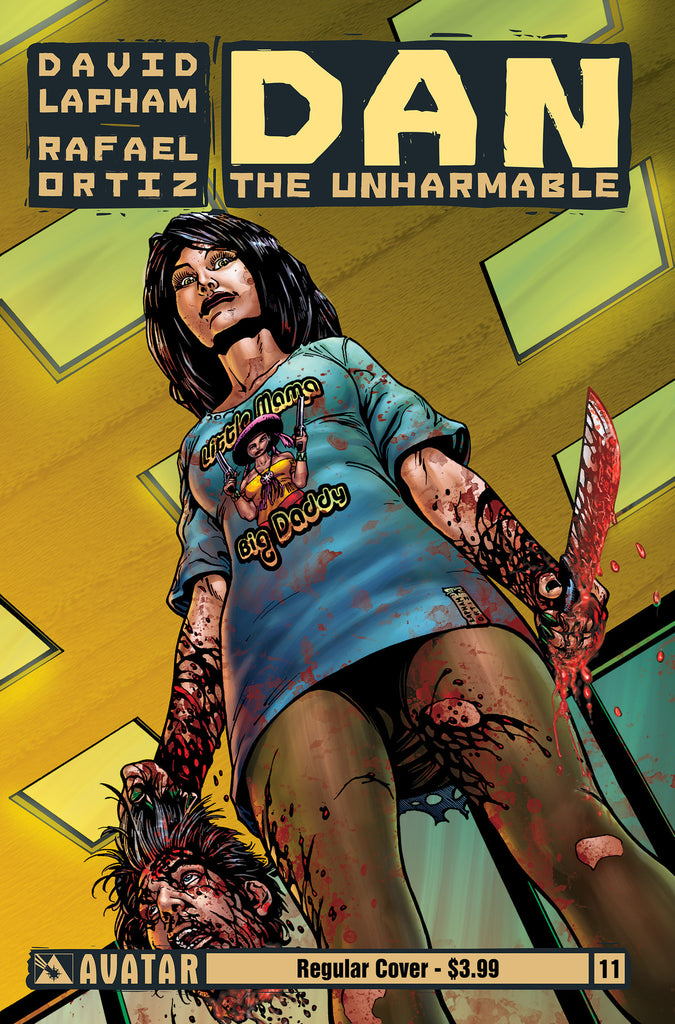 DAN THE UNHARMABLE #11
$3.99

Writer: David Lapham
Cover & Art: Rafael Ortiz
MR, Color, 32 pages, ongoing
UPC: 820023007714 11011

PRODUCT DESCRIPTION: Dan the Unharmable is the most original and over-the-top crazy comic on the stands! Lizzy is sucked into the world of the Consortium while her siblings lives slide dangerously close to social services intervention and being split up into an orphanage. Dan is just Dan. But after some divine hobo intervention, he finally takes steps to save his maybe kids. DAVID LAPHAM (Stray Bullets, Crossed) has created a drug induced gonzo world where an unharmable slacker private detective is the sanest one living on it! DAN THE UNHARMABLE is a crazy mashup of "The Big Lebowski" and "Kill Bill!" Available with a Regular, Wraparound, and special Retro Incentive cover by series artist Rafael Ortiz.
Release Date: Jan-01-2014