Featured Titles

Featured Creators

Categories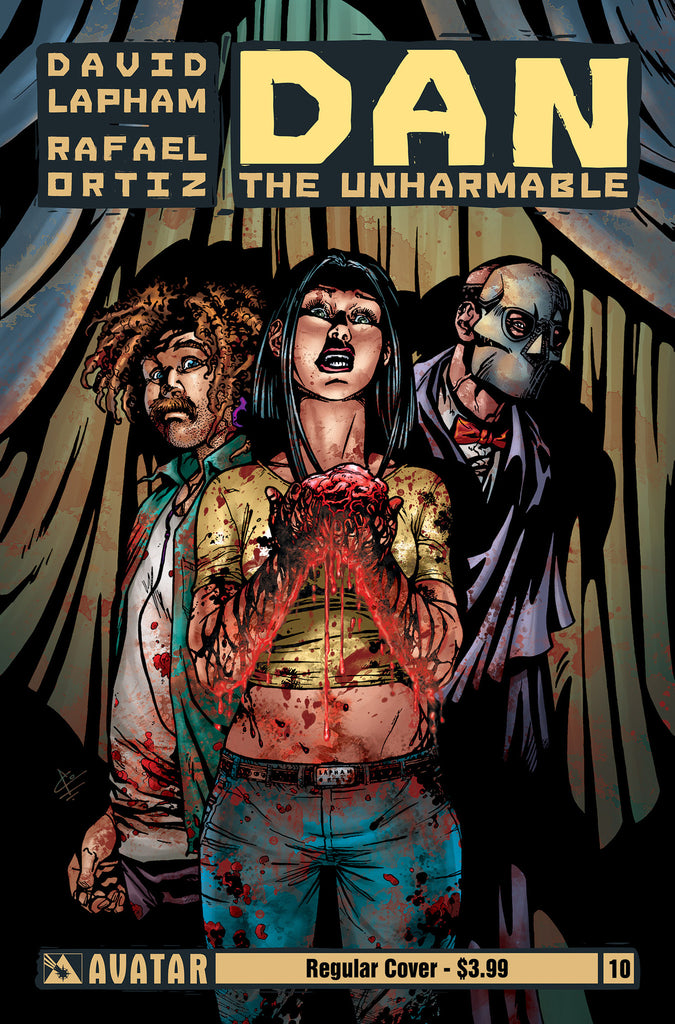 DAN THE UNHARMABLE #10
$3.99

Writer: David Lapham
Cover & Art: Rafael Ortiz
MR, Color, 32 pages, ongoing
UPC: 820023007714 10011

PRODUCT DESCRIPTION: An indestructible slacker meets damaged kids. Dan the Unharmable is an over-the-top violent thrill ride that is more unpredictable than anything you've ever read. Lizzy and the kids must contend with a maniac sending them body parts and framing them for murder. And Dan is so infuriating that she just wants to kill him…and it turns out she's the only one that can… David Lapham has created the most unique series of the year in Dan the Unharmable. Available with a Regular, Wraparound, and special Retro Incentive cover by series artist Rafael Ortiz.
Release Date: Jan-01-2014