Featured Titles

Featured Creators

Categories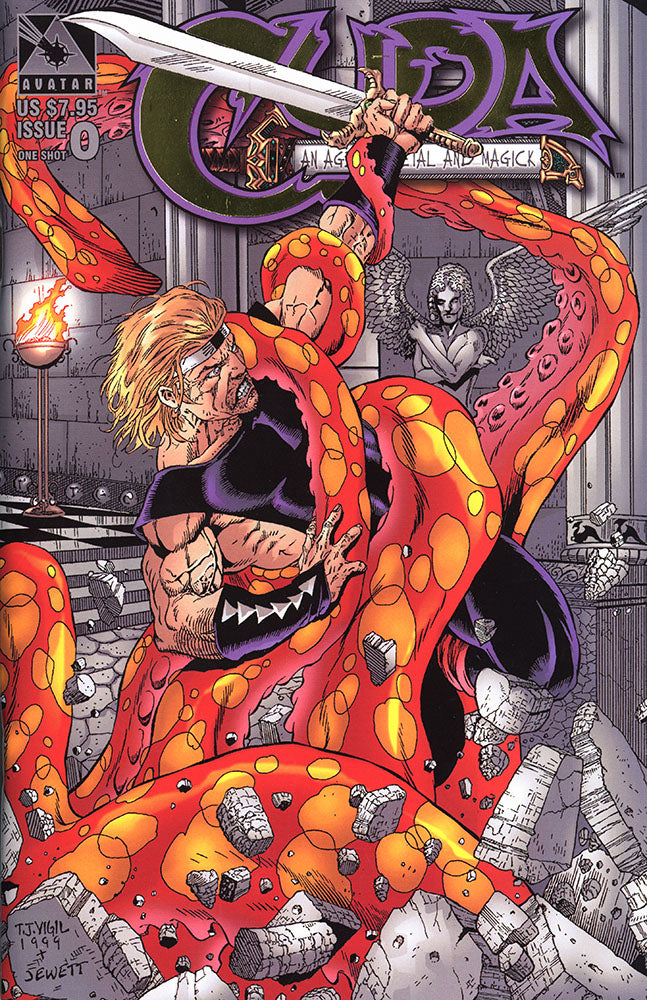 Cuda 0 Gold Foil
$7.95
CUDA #0 Gold Foil
Retail Price: $7.95 US
over: Tim Vigil
Writer/ Artist: Tim Vigil
Readership: Mature Readers
Format: B&W, 80 pages, one shot

PRODUCT DESCRIPTION: This super limited gold foil of just 850 copies is available from Previews for the first time at the same cover price as the regular edition! A colossal 80 pages of Tim Vigil and the vicious masked barbarian known as Cuda! Ten years in the making, this is the full, never-before told story of Cuda's terrifying origin. Between myth and memory, metal meets magick!

Release Date: Jan-01-2014