Featured Titles

Featured Creators

Categories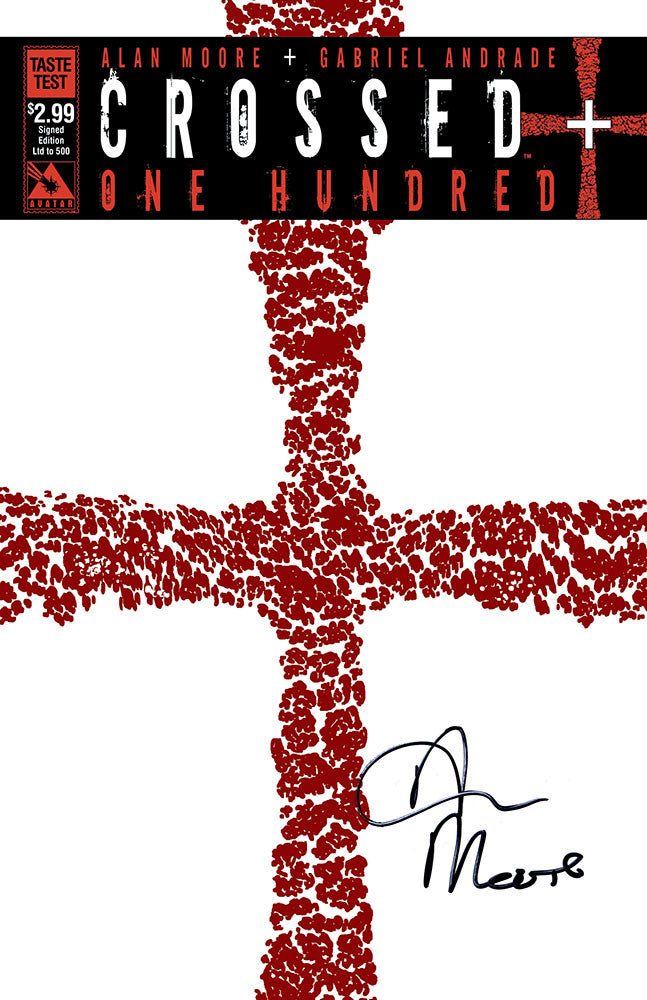 CROSSED +100 #1 Deluxe Collector Box Set
$99.99
PRODUCT DESCRIPTION:  This amazing Deluxe Collector Box set is the best way to get immersed in the world of Crossed +100!  With over $250 worth of product, this is a steal at $99.99!  This Deluxe Set is everything  a collector could want, with loads of exclusive goodies, all bundled into one giant box!  Check out the incredible contents:
- All eight Crossed +100 #1 covers!  The Regular, American History X, Crossed Culture, Future Tense, New World Order, Black Leather, Red Crossed and Design Sketch are included!
- Both of the Crossed +100 Taste Test covers, Human and Crossed, are inside!
- A giant 24" x 36" folded poster of one of Gabriel's beautiful covers!
Along with these exclusive items:
- ALAN MOORE signed copy of a special edition of Crossed +100 Taste Test - only available here!
- Crossed +100 #1 Black Leather with Gold foil - you can only get in this set!
- Crossed +100 #1 American History X Pure Art - only available in this set!
- Four amazing 11 x 17 Crossed Art Prints! Two from the outbreak by Jacen Burrows and two showing 100 years into the future by Gabriel Andrade!
- Limited to a tiny 500 sets, these are sure to go fast! 
(please note, the CGC Numbered Editions are not included in this Box Set)
Release Date: Dec-20-2014