Featured Titles

Featured Creators

Categories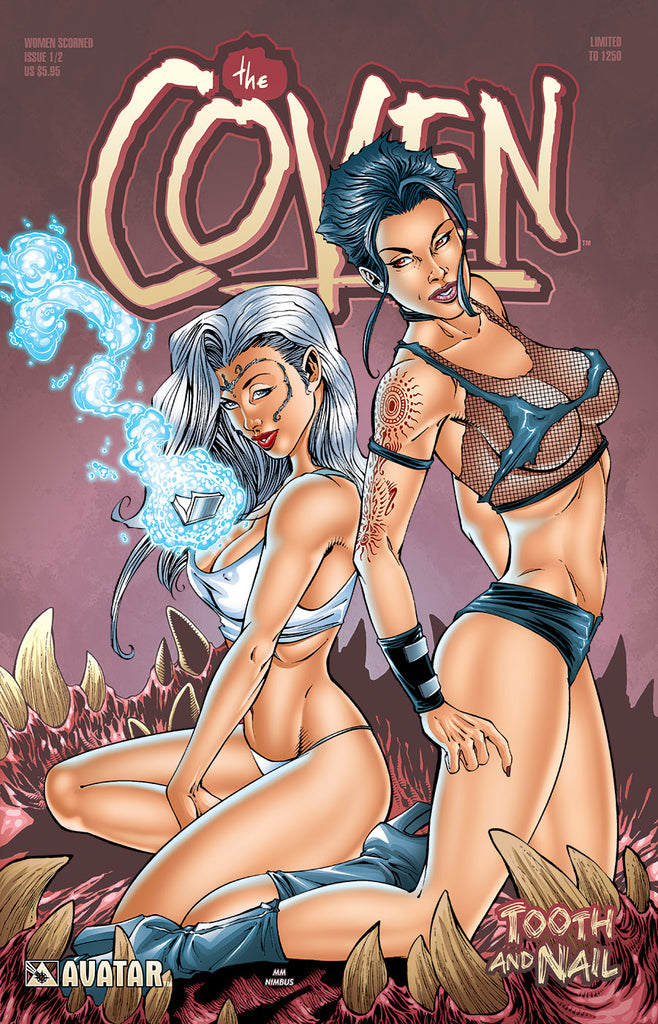 Coven: Tooth & Nail #1/2 Women Scorned Ed.
$5.95
COVEN: TOOTH & NAIL #1/2 Women Scorned Edition
Retail Price: $5.95 US
Cover: Matt Martin
Writer: Robert Lugibihl
Artist: Ron Adrian
Readership: All Ages
Format: Full color, 16 pages, one shot

PRODUCT DESCRIPTION: Madman Matt Martin offers another stunning new cover! Coven returns with a blast of adrenaline as Spellcaster's peaceful night of surfing and self-reflection is shattered when the were-beast known as Darkwolf bursts upon the scene and rips her world apart. His goal: to find his hated twin sister Fantom and make her life a living hell! Superstar Ron Adrian (Witchblade, Darkchylde) provides the best looking pages of his life in this all-new issue that leads directly into issue #1. This exclusive new special edition is limited to just 1250 copies.
Release Date: Jan-01-2014