Featured Titles

Featured Creators

Categories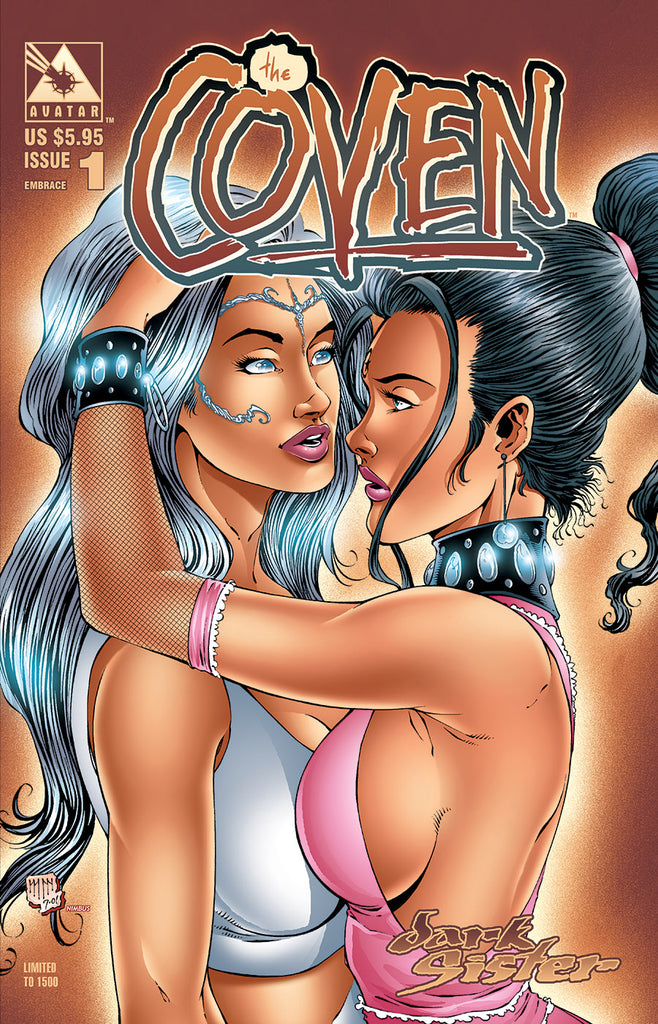 Coven: Dark Sister #1 Embrace Edition
$5.95
COVEN: DARK SISTER #1 Embrace Edition
MSRP: $5.95
Cover: Matt Martin
Writer/Artist: Matt Martin
Readership: All Ages
Format: 32 pp, Full color

PRODUCT DESCRIPTION: Matt Martin provide a sexy exclusive new cover for this limited edition. Dark Sister #1 introduces Eden, a powerful black magic sorceress who shares a horrible secret with Spellcaster, they are sisters! But instead of the love of a mother that made Spellcaster the white witch she is, Eden claims to have been deserted and left to learn her magical heritage on her own. She has been slowly mastering the black arts and now finally has her hands on a legendary Spellbook as well! But a time-altering spell that went horribly awry leads to total chaos in New York. Bits and pieces of dozens of time periods have all been deposited right in Times Square, leading the most incredible conflicts ever! This edition is limited to just 1500 copies.

Release Date: Jan-01-2014