Featured Titles

Featured Creators

Categories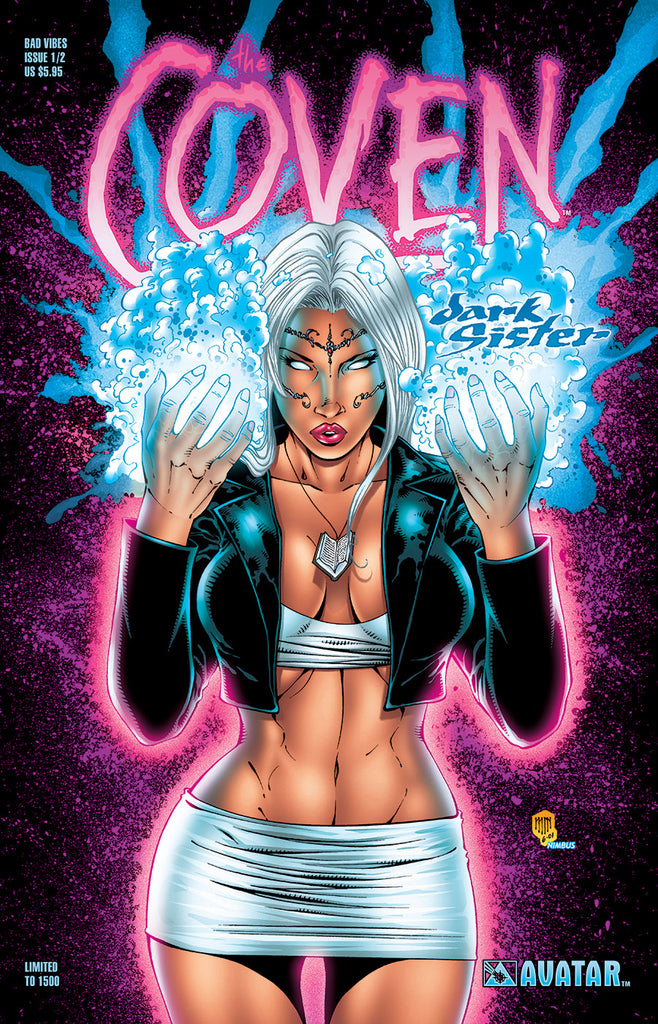 Coven: Dark Sister #1/2 Bad Vibes Edition
$5.95
COVEN: DARK SISTER #1/2 Bad Vibes Edition
Retail Price: $5.95 US
Cover: Matt Martin
Writer/Artist: Matt Martin
Readership: All ages
Format: FC, 32 pages, 1/2 of 2

PRODUCT DESCRIPTION: Spellcaster's on fire on this sexy special edition of the begining of the latest Coven saga! Matt Martin is unleashed on this mini series that introduces Eden, who may just be Spellcaster's black magic sister! In this special prelude to the series, Fantom loses control over her blood cravings with disasterous results while Scratch is loosing his faith. It seems the Coven are falling apart. But Spellcaster needs them back together because Eden has brought anarky to New York! This special edition is limited to just 1500 copies.


Release Date: Jan-01-2014