Featured Titles

Featured Creators

Categories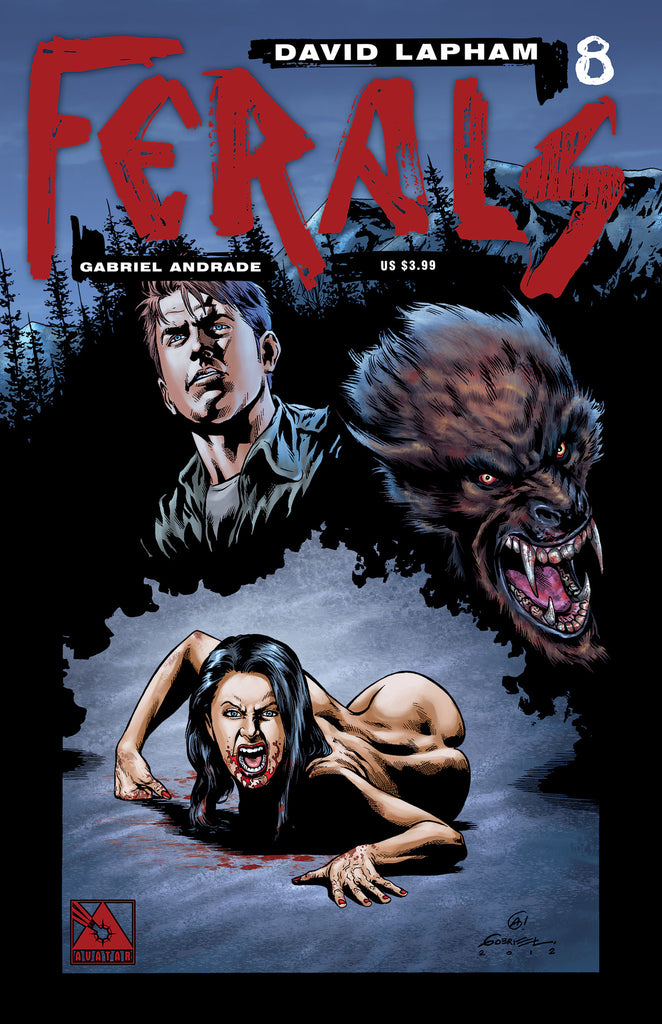 FERALS #8 - Digital Copy
$1.99
Writer: David Lapham
Cover & Art: Gabriel Andrade
MR, Color, 32 pages, monthly
UPC: 82002300768408011

PRODUCT DESCRIPTION: Dale Chesnutt is a pawn in a deadly game and he still doesn't see the people moving the pieces. With the FBI whispering in his ear and a growing feral ferocity changing him in ways he doesn't understand, he soon discovers that the Feral threat is much wider spread than they thought. And when he comes face-to-face with several full blown Ferals, the time comes to discover for whom he is fighting. Available with a Regular, Wraparound, Gore, and special Slashed Incentive cover by series artist Gabriel Andrade.
Release Date: 1/1/2014