Featured Titles

Featured Creators

Categories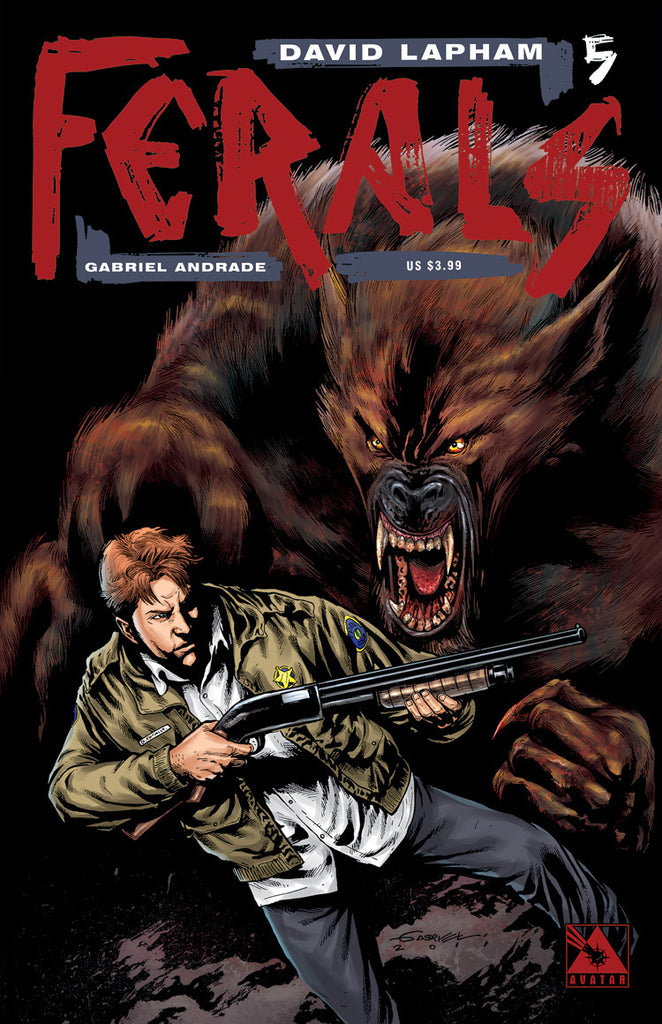 FERALS #5 - Digital Copy
$1.99
Cover: Gabriel Andrade
Writer: David Lapham
Art: Gabriel Andrade
Readership: MR
Format: Full Color, 32 pages, monthlyUPC: 82002300768405011

PRODUCT DESCRIPTION: The Feral mystery begins to unravel. Dale Chesnut may have survived the Feral Wolf but has no idea of the horror that is to come. He's tracked the Ferals to a small town and is coming to find who ordered Gerda killed. But this cop has no idea of the twisted nightmare he is walking into when full-on Ferals come to rip his guts out. Packed full of raw testosterone, fury, and animal lust, Ferals delivers intense character drama with violence that will leave you speechless. David Lapham has combined his trademark flare for creating interesting characters and his hard-edged crime fiction with a cast of violent supernatural killers. Available with a Regular, Wraparound, Gore, and special Slashed Incentive cover by series artist Gabriel Andrade.
Release Date: 1/1/2014