Featured Titles

Featured Creators

Categories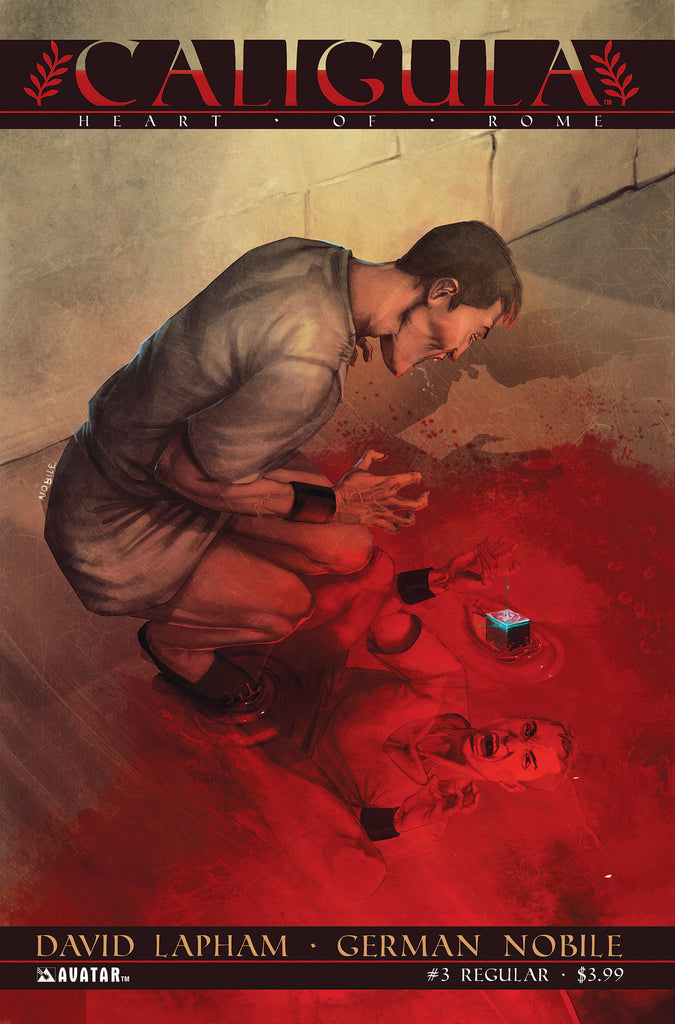 CALIGULA: HEART OF ROME #3
$3.99

Writer: David Lapham
Cover & Art: German Noble
MR, Color, 32 pages, 3 of 6
UPC: 820023007776 03011

PRODUCT DESCRIPTION: Caligula is no longer the only demon besieging the heart of Rome. The demon child Nero has manipulated his way to the line of the emperor and his evil has begun to overtake those closest to him. While deep beneath the city, Caligula lures Laurentius into a web of vile writhing carnage. The future of Rome has never been so entwined about the whims of monsters as it is now. David Lapham has created a gripping world where the violence, sexuality, and possession of demons collide in ancient times and no one is safe from the horror. Available with Regular, Wraparound, or Gore covers by German Noble, and a special Imperial Retailer Incentive.
Release Date: Jan-01-2014