Featured Titles

Featured Creators

Categories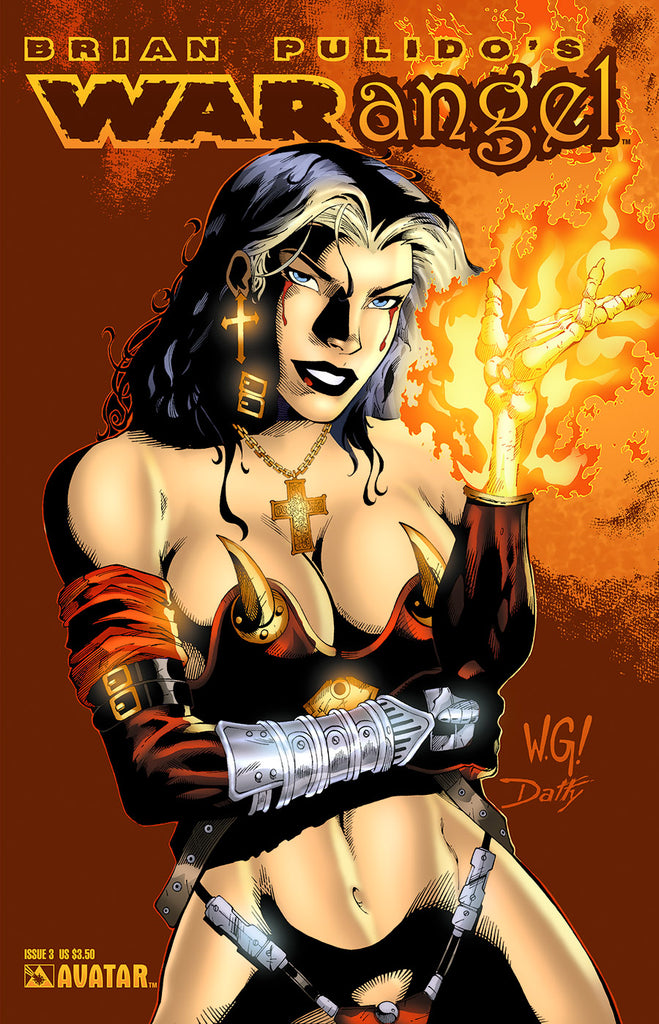 WAR ANGEL #3
$3.50
Brian Pulido's WAR ANGEL #3
Retail Price: $3.50 US
Cover: Walter Geovani
Story: Brian Pulido
Art: Walter Geovani
Readership: All ages
Format: B&W, 32 pages, monthly 3 of 3

PRODUCT DESCRIPTION: War Angel is an epic, demented, over-the-top, ultra-violent, post-apocalyptic nightmare from Brian Pulido and it concludes in this all-action issue! War Angel, an amoral assassin-for-hire, is on the run and in desperate need of cash after she is beaten within an inch of her life. Once, all the amoral assassin was after cold hard cash in a post-apocalyptic city called Sodom. Now she's after payback against an imperialistic Warlock clan and a coven of sado-science worshiping vampires. It's an over-the-top, blood-soaked conclusion including Furies, nuns, death-metal vampire assassins and more carnage than you can shake a limb at. Will War Angel reunite with Scarlet? Will Sodom survive the wreckage? The only thing for sure is a huge body count! As well as this regular cover, also available with covers by Ron Adrian, Juan Jose Ryp, a wraparound by Geovani, and a special Premium edition with a cardstock cover by Walter Geovani (limited to 1000 copies).
Release Date: Jan-01-2014