Featured Titles

Featured Creators

Categories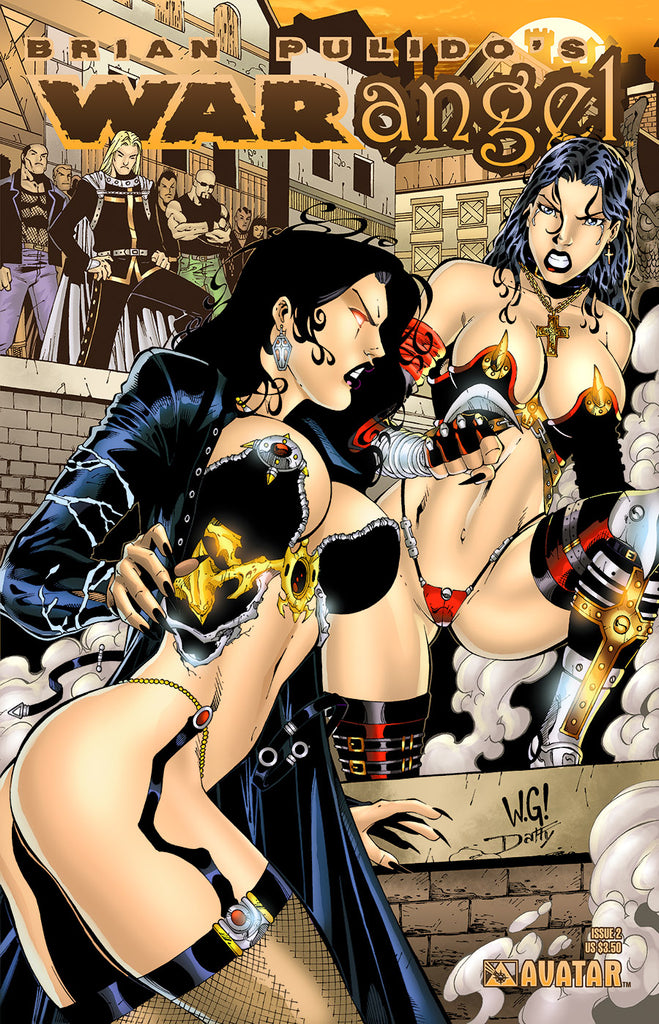 WAR ANGEL #2
$3.50
Brian Pulido's WAR ANGEL #2
Retail Price: $3.50 US
Cover: Walter Geovani
Story: Brian Pulido
Art: Walter Geovani
Readership: All ages
Format: B&W, 32 pages, monthly 2 of 3

PRODUCT DESCRIPTION: Pulido cuts loose on this intense new series! War Angel is an epic, demented, over-the-top, ultra-violent, post-apocalyptic nightmare from Brian Pulido. War Angel, an amoral assassin-for-hire, is on the run and in desperate need of cash. In a post-apocalyptic city called Sodom run by an imperialistic Warlock clan and a coven of sado-science worshiping vampires, she plays one side against the other until she meets Scarlet, a hauntingly beautiful Siren that belongs to Marax of the Warlocks. Driven by lust, War Angel crosses the Warlocks. Will she survive her disloyalty? As well as this regular cover, also available with covers by Ron Adrian, Juan Jose Ryp, a wraparound by Geovani, and a special Premium edition with a cardstock cover by Walter Geovani (limited to 1000 copies).
Release Date: Jan-01-2014