Featured Titles

Featured Creators

Categories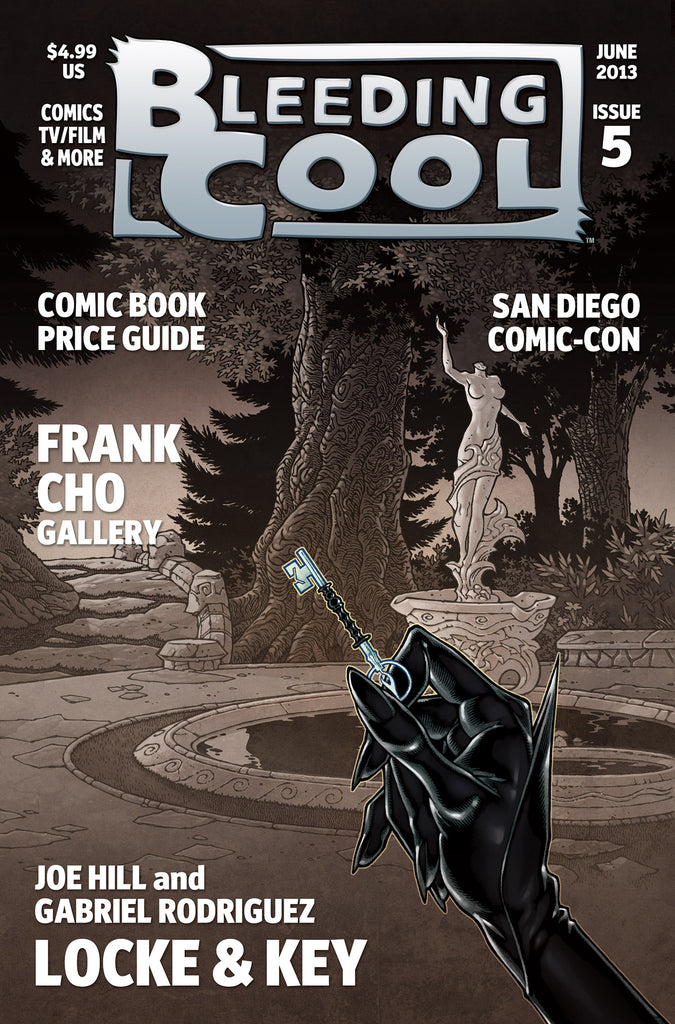 BLEEDING COOL MAGAZINE #5
$4.99
Rich Johnston, Brendon Connelly, & Co.
MR, Full Color, 104 pages
UPC: 820023007721 05011
PRODUCT DESCRIPTION: Bleeding Cool Magazine delivers JOE HILL and GABRIEL RODRIGUEZ in an exclusive discussion about Locke & Key and future comic projects! RICH JOHNSTON looks at the spectacle of San Diego Comic Con and delivers a unique editorial view of our industry's biggest fan fest! Also, Johnston provides a candid look at the biggest scandals and happenings from Comic Con's past! You won't want to miss our exclusive look at FRANK CHO's special projects gallery which chock full of sexy ladies, dinosaurs, and monkeys! Join the party with Bleeding Cool Magazine – your source for industry rumor and exclusive behind the scenes interviews and images on this summer's biggest events. Delivering over 100 pages per issue on a bi-monthly release schedule, each issue is full of articles that are not available on the web like Johnston's Life in the Gutters, hot book price guide, and back issue speculation columns! Over a million monthly BleedingCool.com visitors can't be wrong! Delivering the best of comics and film with the right mix of innovation, snark, and spell-checking, it's Bleeding Cool!
Release Date: Jan-01-2014