Featured Titles

Featured Creators

Categories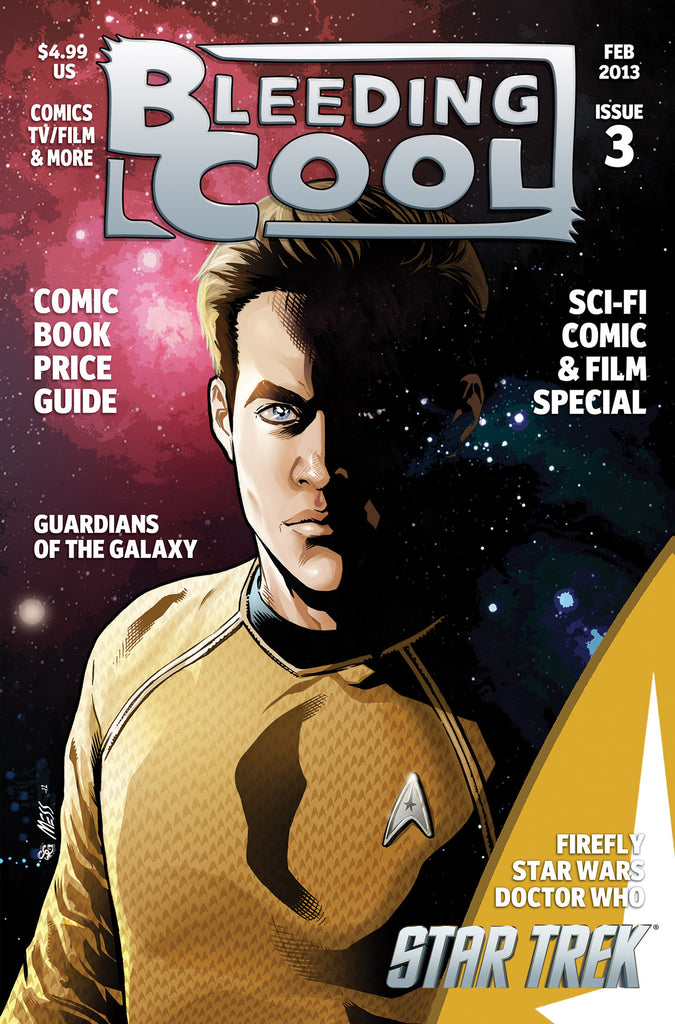 BLEEDING COOL MAGAZINE #3
$4.99
Rich Johnston and company
MR, Full Color, 104 pages
UPC: 820023007721 03011

PRODUCT DESCRIPTION: Sci-Fi Month invades Bleeding Cool! This issue of Bleeding Cool Magazine gives you what you can't get on the web – unique and relevant editorial, the hottest creators, the biggest events, and Rich Johnston's critical analysis of the things that drive our hobby. With features on Doctor Who, Star Wars, Star Trek, Firefly, and all things from the world of sci-fi, this issue is set to deliver all the insights on the comics heating up the stratosphere this winter! We examine Marvel's upcoming Guardians of the Galaxy feature, find out what sci-fi comics are burning off the racks, and decipher the Star Wars comic universe. Delivering over 100 pages per issue and a bi-monthly release schedule, you are not going to want to miss the behind-the-scenes scoops, hot book price guide, and hot book speculation Over a million monthly BleedingCool.com visitors can't be wrong! Delivering the best of comics and film with the right mix of innovation, snark, and spell-checking, it's Bleeding Cool!
Release Date: Jan-01-2014