Featured Titles

Featured Creators

Categories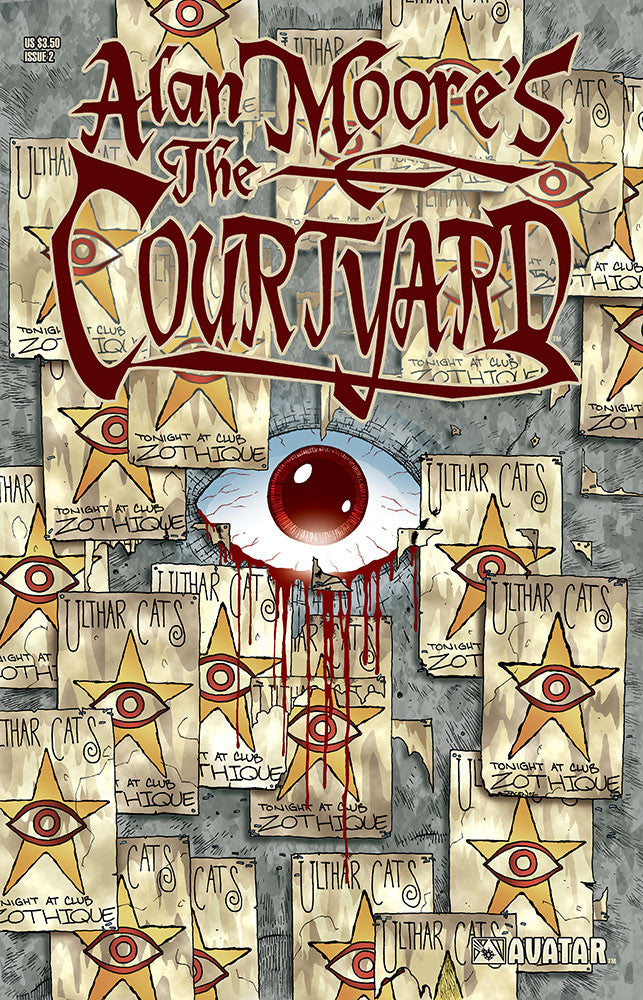 Alan Moore's The Courtyard #2
$10.00
Alan Moore's THE COURTYARD #2
Retail Price: $3.50 US
Cover: Jacen Burrows
Writer: Alan Moore
Artist: Jacen Burrows
Readership: Mature Readers
Format: B&W, 32 pages, monthly, 2 of 2

PRODUCT DESCRIPTION: The master of the written word, Alan Moore, teams up with artist Jacen Burrows for this truly horrifying work of sequential terror! FBI man Aldo Sax has an amazing service record with the FBI. His legendary skills at piercing together the most baffling of cases has gotten him assigned to what may be his most confusing case yet. He has almost zero leads to go on, but the one hunch he does have takes him from a concert by the Ulther Cats to the mysterious courtyard in front of the home of a purported drug dealer. What follows is a whirlwind of sudden activity and unexpected twists that leads to a surprise ending that will shock you.This Lovecraftian tale of horror is stunningly illustrated by Jacen (Bad World, Scars) Burrows and fully rendered in gray tones by Nimbus Studios. The first Alan Moore sequential horror work in years is here at Avatar!

Release Date: Jan-01-2014