Featured Titles

Featured Creators

Categories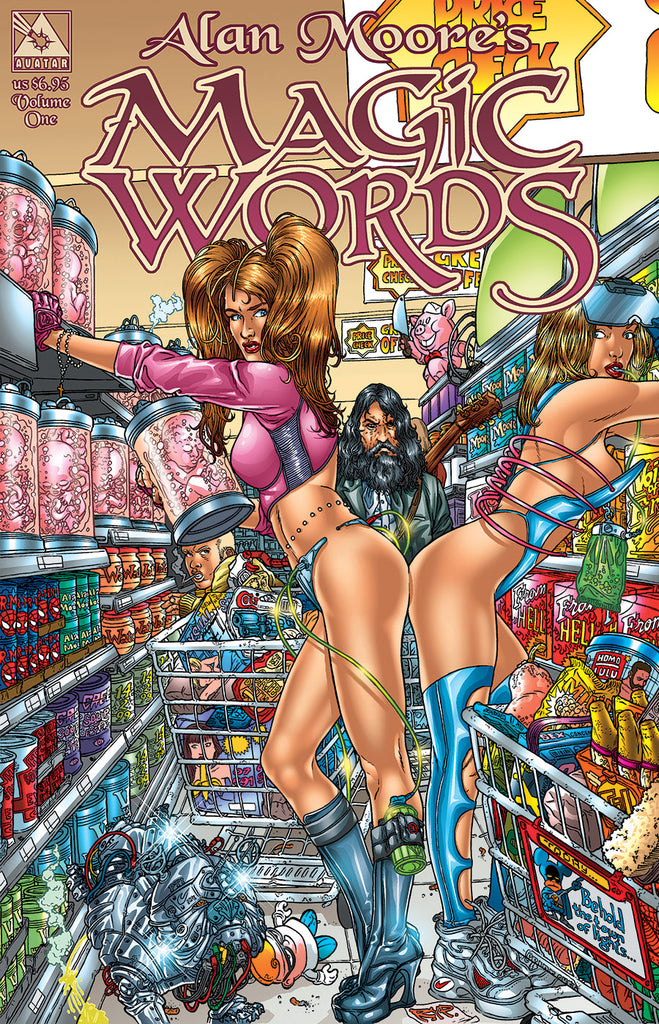 Alan Moore Magic Words Volume 1 GN
$10.00
ALAN MOORE'S MAGIC WORDS Vol 1 GN
Retail Price: $6.95 US
Cover: Juan Jose Ryp
Writer: Alan Moore
Artists: Juan Jose Ryp and others
Readership: Mature Readers
Format: B&W, 56 pages, graphic novel

PRODUCT DESCRIPTION: Alan Moore brings a new line of Graphic Novels to Avatar starting right here! Hand picked by Alan Moore, this book is a stunning adaptation of some of his songs, poems and writings turned into sequential art, by an amazing group of European artists never before seen in America! This is also the first American work by staggering talent Juan Jose Ryp who will certainly be providing many fantastic Avatar projects in the years to come! Also included is an exhaustive listing of Moore's work in other mediums as well. This deluxe edition book features an introduction by Warren Ellis.
Release Date: Jan-01-2014