Featured Titles

Featured Creators

Categories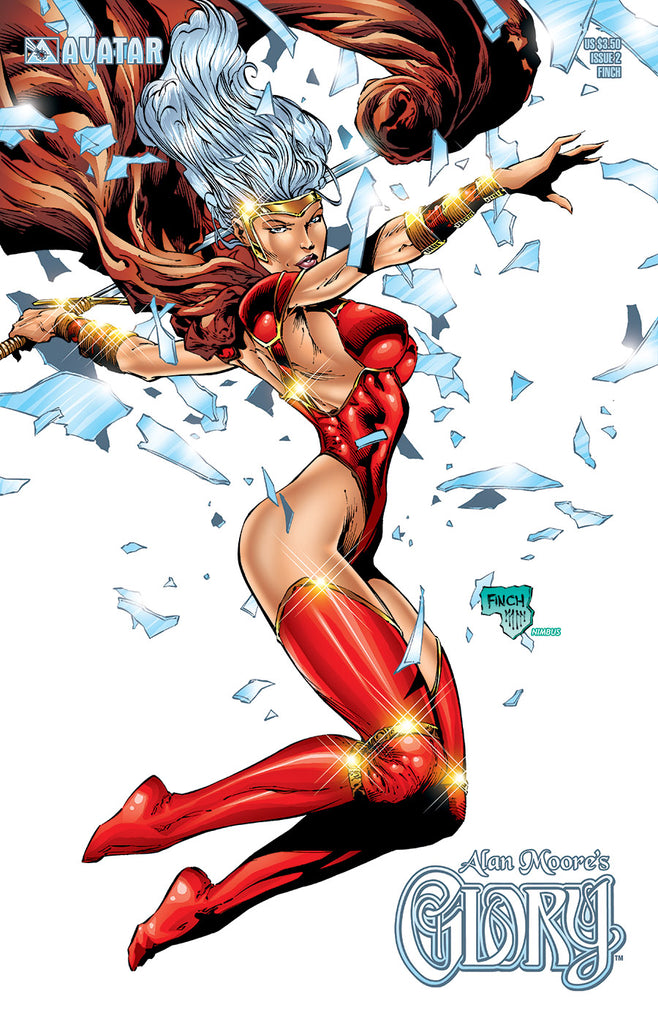 Alan Moore's Glory #2 - David Finch cover
$3.50
ALAN MOORE'S GLORY #2 - David Finch
Retail Price: $3.50 US
Cover: David Finch
Writer: Alan Moore
Artist: Marat Mychaels
Readership: All Ages
Format: Full color, 32 pages, monthly, 2 of 4

PRODUCT DESCRIPTION: Alan Moore's most eagerly anticipated series continues as Glory strides between the two worlds she lives in , our mortal Earth and her mother's godly Thune, and she tries to come to grasp with her new found mortal love. But something is very wrong with Thune and the Gods themselves tremble as Glory's world literally falls apart! Alan Moore's reputation for brilliant characterization and his staggering ability to create new realities as vivid and alive as our own is fully displayed in this wonderful work. Marat Mychaels continues to produce a whole leval of artwork that will impress even the most fickle of fans and Nimbus' colors are as good as it gets. This truly is a series for all comic book fans!

Release Date: Jan-01-2014