Featured Titles

Featured Creators

Categories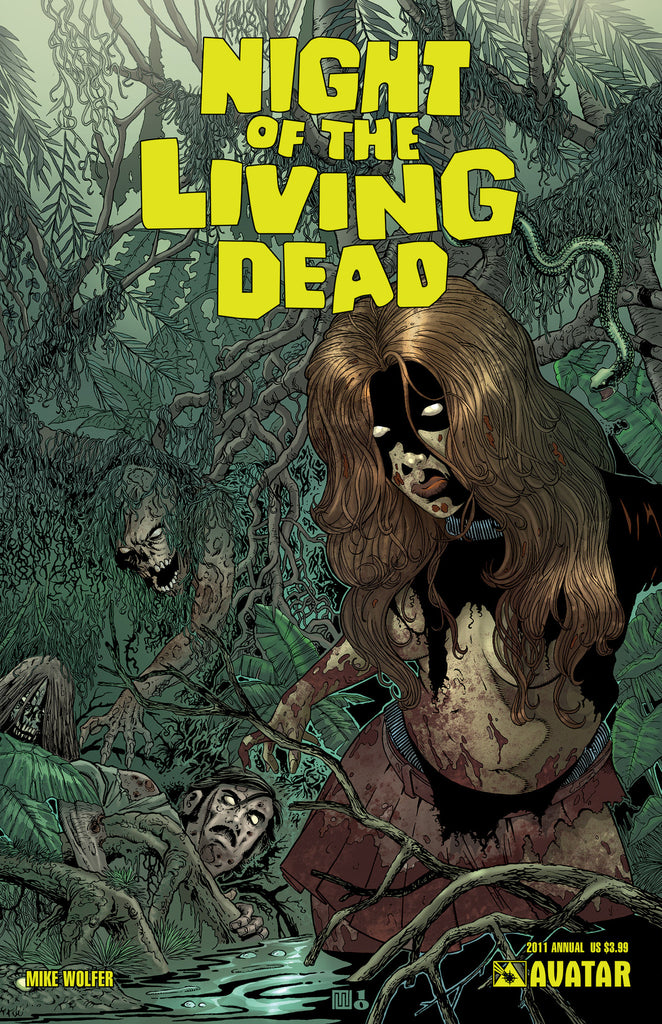 NIGHT OF THE LIVING DEAD 2011 Annual
$3.99
Cover: Mike WolferWriter / Artist: Mike Wolfer
Readership: MR
Format: Full Color, 32 pages, one shotUPC: 82002300765320111

PRODUCT DESCRIPTION: Mike Wolfer delivers an all-new gore-filled tale of zombie mayhem! When the contagion began in rural America, we were instructed to flee to the cities. When the cities became inundated, they became veritable death traps. Nowhere was safe and there was nowhere to run to escape the evil of the living dead. Now, the fight for life is reduced to desperation, as a group of refugees clings to the hope that sanctuary lies deep in the alligator-infested bayous of Antebellum Louisiana. But that hope is about to be dashed, because their fortified mansion stronghold on an abandoned sugar plantation becomes the very thing that lures the undead out of the swamps... That, and the tantalizing smell of tender, human flesh! Written and drawn by Mike Wolfer, this one shot features Wolfer drawing the Regular and Wraparound covers, and Raulo (Crossed) Caceres splatters the Gore covers all over the page. Also, retailers can get a ultra-rare Classic B&W cover as an order incentive.
Release Date: Jan-01-2014